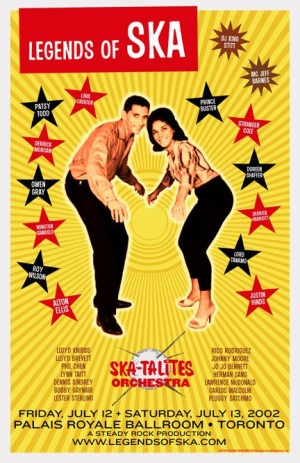 It's hard to imagine what it takes to finish a film project like "Legends Of Ska". Whatever it takes, Brad Klein obviously has it.
More than 10 years after the filming of a concert in Canada that united many of the Jamaican Ska greats including Prince Buster and The Skatalites with the late Lloyd Brevette, Lloyd Knibb and Roland Alphonso, the film is gearing up for its first tour through European cinemas. A bunch of dates, that shouldn't be missed. Even Brad Klein, the film's producer, will be present at the presentations. Below the dates you find an interview that our own Peter Clemm did with Brad Klein.
01. 05. 2014 20:00 Amsterdam, Melkweg Cinema
03. 05. 2014 14:00 Köln, Filmpalette
05. 05. 2014 20:30 Hamburg, Indra Club
06. 05. 2014 20:30 Hamburg, Indra Club
08. 05. 2014 20:45 Luzern, Kino Bourbaki
09. 05. 2014 23:15 Zürich, Kino Riffraff
Meet the producer of Legends Of Ska, Brad Klein
What is your exact role in the project? Where you involved from the beginning? If you were at the concerts, can you share a few memories?
Thanks for inquiring about the Legends of Ska film. This project was my idea back on December 30, 2000, after interviewing Derrick Morgan on a radio show (You can listen to it on the web site www.legendsofska.com). I specifically recall all the artists visiting with one another outside the recording studio at dusk in Toronto after everyone had arrived for the first night of rehearsals. Prior to this I had only spoken to people on the phone or via email. When I raised my voice to officially introduce myself, they all turned and either had broad smiles on their faces or mouths opened wide in shock that the person who put this whole reunion together was not of their generation, but someone who was born during the original ska era.
It's nearly 10 years since the actual concert took place. The obvious question is, why did it take so long to produce the film?
A number of reasons, but the primary one has been a lack of funding. I am an independent producer who has not received backing from studios, record labels or governments.  Music films are always tricky and more expensive to make because of licensing concerns. We are talking about the roots of Jamaica's music industry. That quagmire of song ownership is one reason why no one has successfully tackled this subject before.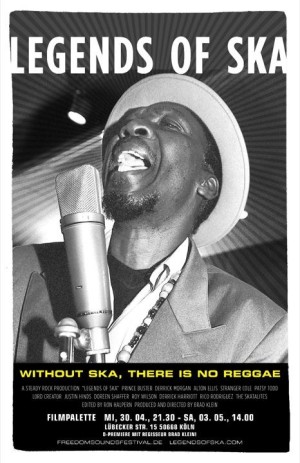 What audience are you aiming at? Will people in Germany/Europe be able to see it?
Everyone knows about reggae and Bob Marley. One of my goals for this documentary is to show people there are many other wonderful artists who contributed to Jamaica's music scene. I hope fans of vintage Jamaican music, both young & old, will enjoy the film. People who appreciate jazz, but might not be aware of its impact and connection to the island, will like it. I know that there are many ska fans throughout Europe and it will be fun to host special event screenings in coordination with live bands in many countries in the EU.
Two films that come to mind are Buena Vista Social Club (which was extremely popular in Germany) and Rocksteady – The Roots of Reggae. Do you think that your film can do for Ska what BVSC did for Cuban music, i.e. make it much more popular?
That would be nice. BVSC had the star power of Ry Cooder and Wim Wenders. With DVD and CD sales only a fraction of what they once were, it will be quite a challenge to replicate their phenomenal success. Legends of Ska will focus on the sights & sounds of the 1950s & 60s, the history of the music scene, including everything from Mento to the sound systems and the rude boys.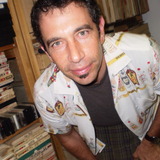 What's your connection/relation to Ska? Can you tell us a little about your musical/professional background? Have you done any other films previously?
I have worked in Jamaican music for 30 years on all fronts: Radio disc jockey, sound system operator, music collector, worked at a reggae record label, entrepreneur, taught a university class on the history of Jamaican music and now this. My background is in the music and culture, not film. This production is being made by a dedicated fan of the musical genre of ska.
This film has taken longer to make than I originally thought it would, but is coming together very nicely and will be a fine addition to Jamaica's 50 anniversary celebrations.
www.legendsofska.com