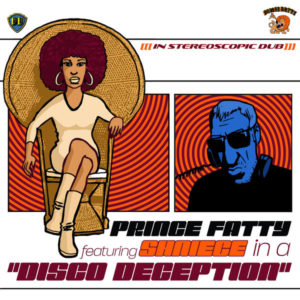 Shniece McMenamin – Your New Favorite Band #4
Shniece McMenamin has been singing professionally since her early teens, most notably with The Drizabone Soul Family band, sharing the stage with some of the biggest names in soul, R&B and reggae.
She has also worked on Prince Fatty's latest "In The Viper's Shadow" album.
Her 5-song debut EP Disco Deception is out in June, 2020 on Evergreen Recordings. Charles got the chance to preview the album and it's his new favorite. And once you watch this, it'll be yours.
Get the EP "Disco Deception" here and now! (affiliate link)
Prince Fatty – "In The Viper's Shadow" (affiliate link)