9 hours of live music, 4 more hours of dj sets afterwards. the 10th edition of Riverside Stomp, the open air festival in the beautiful castle yard at the banks of the river Rhine (Mainz/Germany), had a LOT to offer.
Especially as the day was sunny, and the night was warm – on May 31, 2014. Months of work, hard thinking and believing for organizer Hermann Junglas and his team culminated in a string of great shows. Each of them was worth more than the 12€, the entrance fee for the whole festival.
It was good to see visitors from the UK, France, Belgium, the Netherlands and more countries. Between sets there was a time to meet old friends, to make new ones, to have a drink and look at what the merchandise stalls of Grover Records, Rocking Records, Scorcha and Hot Shot Wear had in store.
To sum it up: the Riverside Stomp ska festival is an institution for ska fans from near and far. If we haven't already, let's meet there the next time. Here are some pics by Ulrich Grobusch, plus a short report.
15:30 Bottle Of Moonshine
Bottle Of Moonshine from Belgium opened the show with a refreshingly versatile set between ska-jazz and rocking tunes. The band, driven by a 5-piece brass section and the fantastic singer Hanne Peetermans obviously made a lasting impression. After the show they sold a good bunch of copies of their new album "Everybody Watches, Nobody Knows" right from the stage to the newly converted.
album: Bottle Of Moonshine – Nobody Watches, No One Knows at cdbaby, and at amazon.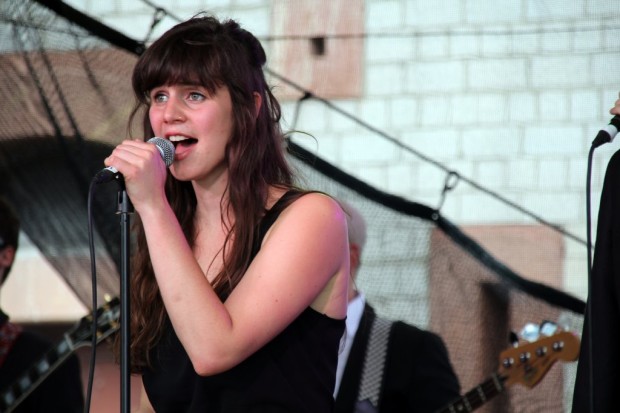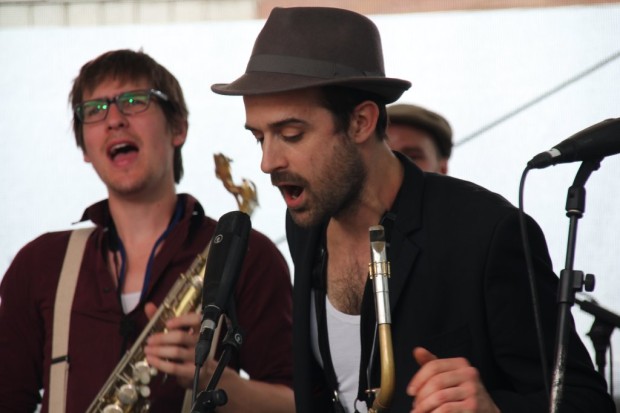 16:45 The Void Union feat. Jr. Thomas
The US American project came to Mainz right in the middle of their two-week tour of Europe. The 5 person powerhouse of Vintage Reggae and Traditional Ska blew everyone away with a set that included quality cover versions of tunes like "Give And Take" (Jimmy Cliff) and "Latin Goes Ska" (The Skatalites) and original tracks from the albums "Higher Guns" (Void Union) and "Jr. Thomas Meets The Venditions". More on Void Union and Jr. Thomas is soon to come, we did an interview with Thad (bass) and Thomas.
Album recommendations:  The Void Union – Higher Guns (2012, Rocking Records) Jr. Thomas Meets The Venditions (2013, Rocking Records)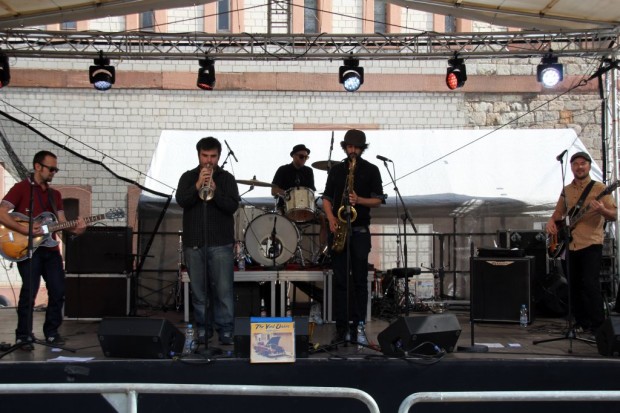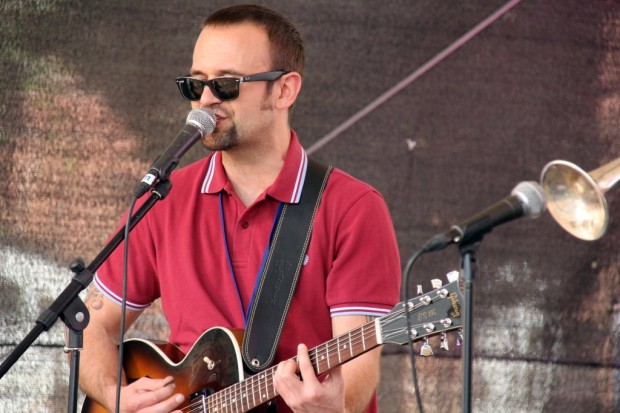 18:00 The Pressure Tenants
Then it was time to pay tribute to the Godfather Of Ska, Laurel Aitken. Nine years after Laurel's death, his former backing band appeared in Mainz again (after some lineup changes), at a venue where Laurel is so well remembered. Organizer Hermann admitted that he had to wipe away a tear or two, when he heard hits like "Sally Brown" and "Rudy Got Married", performed by singer Conrad Stobbs, who looked like a younger version of the legendary Cuban singer and songwriter and who did a great job reviving his classics.
Album recommendation: Laurel Aitken – The Godfather Of Sk (2000, Grover Records)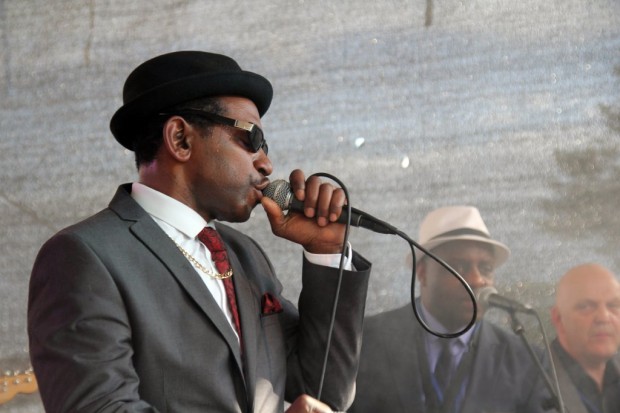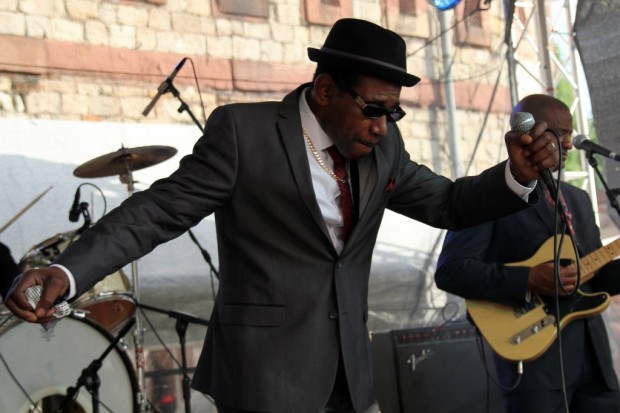 19:15 The Topcats
Led by the charming Natty Bo and Miss Megumi, The Topcats from London are one of the loveliest attractions in the ska circuit. They guarantee big entertainment with driving old-school ska performed in vintage clothing by some of the most audacious musicians that the Capital of ska, which London may well be called, has produced. With all members also active in different projects, Natty Bo made sure to point out: "We are a real band." And it's a band that Natty B focusses on more now that Ska Cubano (his other band) are on hold at the moment.  More on that in an interview soon to be published at Reggae Steady Ska.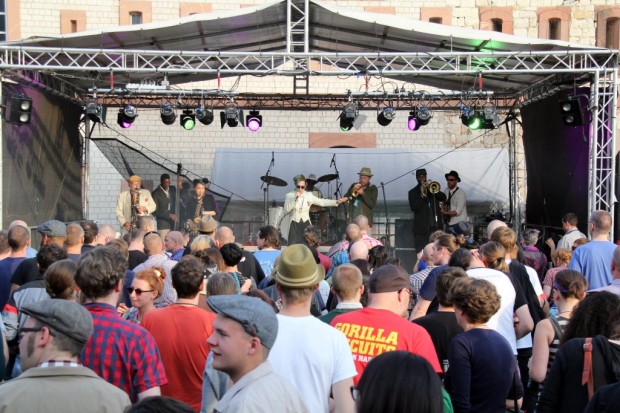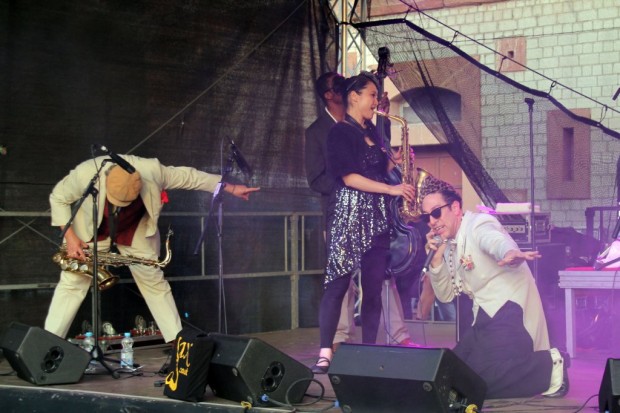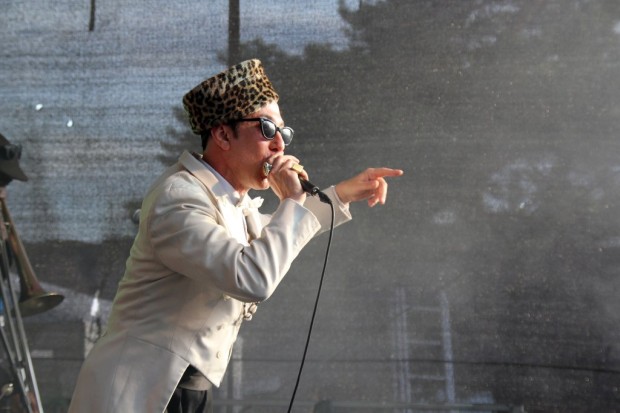 20:30 Hopeton Lewis, backed by The Pressure Tenants
A Riverside Stomp Festival wouldn't be complete without the sight of a true Jamaican legend on stage. The more exclusive, the better. That was the case with Hopeton Lewis, who hadn't been seen at any other festival in Europe in the last 15 years, and who – apart from appearing in the film "Rocksteady – The Roots Of Reggae – had turned his back on Rocksteady in favor of a career as a gospel singer. While the grooving was reserved to the masses in front of the stage (Hopeton himself had injured his right foot, the good news was that Lewis's voice was still strong. One of the best moments of the show was when Hopeton Lewis couldn't stop grinning after realizing how well the audience knew the words and melody to "Boom Skaka Laka." Hopeton Lewis and Mainz, that was a great fit.
film recommendation: Rocksteady – The Roots Of Reggae, album recommendation: Hopeton Lewis – Grooving Out On Life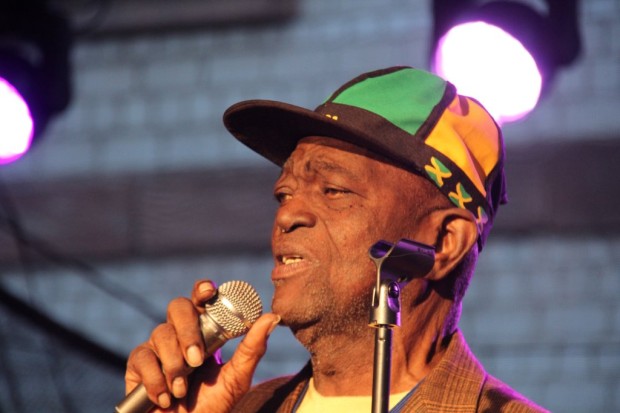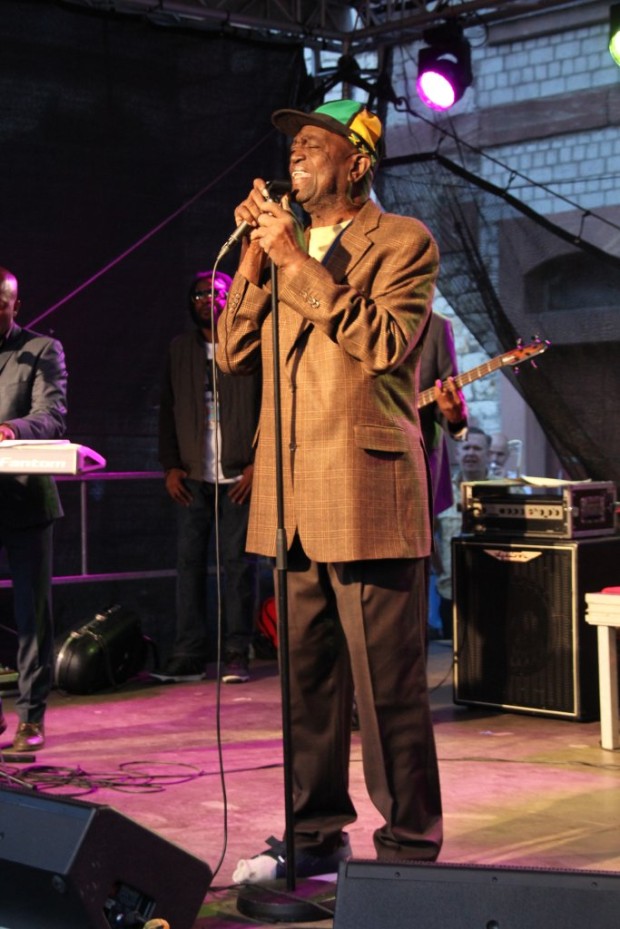 21:45 Two Tone Club
Another rare appearance rounded up the live program. Two Tone Club from France, one of the top live acts since around 2005, hadn't been playing for two years or so. It looked like the band had folded, but frontman Mr. Black and his powerful companions seem to have only taken a deep breath in order to come back with a vengeance. The high quality ska, powered by an incredible organ player and leading into the darker sides of life, will hopefully  be heard again soon on new recordings, too.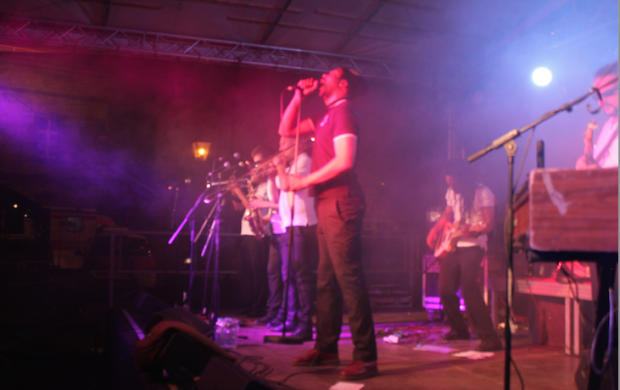 album recommendations: Two Tone Club – Turn Off (2005, Big8Records/Grover) Two Tone Club – Now Is The Time (2007, Grover Records)
24:00 – 4:00
The action went on indoors with Natty Bo (London), Little Boy Blue, Commander K und Feuerstein. See you next year. Looking for more ska festivals? Here's the ultimate list  of festivals relevant to the ska community.