(Editor's note: "My Ska Story" is a series in which we would like to like share and hear how people from different generations and different regions around the globe fell in love with the same thing: ska. Episode 1 features Mochammad Yasser from Indonesia. Let us know whether you like to hear more or even share your own way into ska.)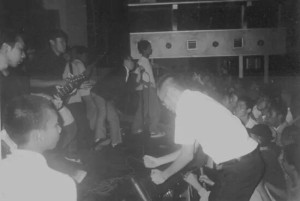 Home – The Beginnings
Where to begin? I think, the first time I heard this kind of music was when I watched Madness & The Specials on Top Of The Pops videos in the early 1980s. The videos were on some of my dad's Betamax cassettes. Yet, I didn't know it was ska back then, silly me!
The High School Years
In my high school years – the senior high school (back in 1995-6) – music became more important to me. It was punk rock then (before that I was more a fan of rap (late 1980's to mid 1990's are the golden years, period!) My peers were now listening to things like Rancid, NOFX, The Offspring, Green Day, as they were popular at the time. I was drawn to tunes like "Time Bomb" and "Reeko" which were kinda different, because they were not so full of distortion, more laid back, with almost reggae-like basslines. Yet, I still didn't it was called ska (or ska punk).
Ska Comes From California? – At College
Fast forward, after graduating from high school, I left my home town to go to Jakarta to continue college studies, but the music stayed with me. As I was into punk, I found friendship with kids from the skateboarding scene at the college. We had the same hobby and dug the same music. There I learned what the elusive three-letter word S-K-A meant. These kids who were also subscribed to magazines like Thrasher, Heckler and Transworld gave me some of these to read (the magazines also had some interviews and reviews with ska punk bands) and made me some mix tapes. I was blown away, wow, it was like I had heard this sound before. They also introduced me to a whole heap of ska bands like The Mighty Mighty Bosstones, Voodoo Glow Skulls, Mustard Plug etc. Still silly me, at that time I thought ska music was a mixture of punk and reggae originated in California (lol!).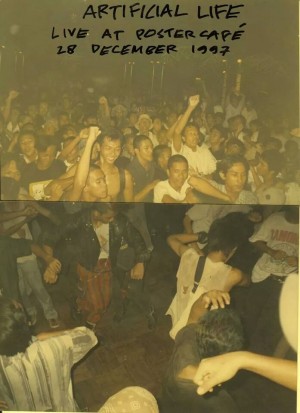 The Spirit Of 69
Somewhere around early 1997, one of my skateboarding friends came back from the USA and brought with him a book titled "The Spirit Of '69: A Skinhead Bible." He said: "You gotta read this, because there's the truth and plenty of ska references in it. Then I started to get familiar with names like Laurel Aitken, Desmond Dekker, Prince Buster, etc. because they were mentioned a lot in the book. And I realized that it was Jamaica where the music came from! There were also chapters talking about the British 2tone ska craze in the 1980s with bands like The Specials, Madness, Bad Manners, and believe it or not, there was some kind of chemistry, some bond between me and this music.
Ska Blowing Up In Indonesia
Coincidentally, that year ska was also getting popular on the radio, with songs from Reel Big Fish, Less Than Jake, Buck O Nine, Save Ferris etc. being played in heavy rotation. The first cd I ever bought was the Dancehall Crashers' "Lockjaw" (which was also my first ska cd). I mustn't forget my introduction to Moon Ska Records – to bands like The Toasters, The Scofflaws, Let's Go Bowlin etc. and traditional sounding ska bands like The Slackers, Hepcat, Stubborn Allstars etc..
Ska Shows At The Legendary Poster Café
Also around the same time there were underground gigs in a legendary venue called Poster Café in the heart of Jakarta, which hosted ska gigs every weekend. That's where I went with my friends to see legendary Jakarta ska bands like Artificial Life, Jun Fan Gung Foo, Skalie, Rolling Door and more. That's where we all met, these were the good old times and we were united by our shared interest in ska music. That was in early 1998, and all of a sudden in 1999 ska music was the most popular kind of music with youngsters in Indonesia, although I was beginning to feel fed up with shallow, cheese reinterpretations of the music. I preferred a more laid-back traditional sound to some jerky circus punk rock with horns.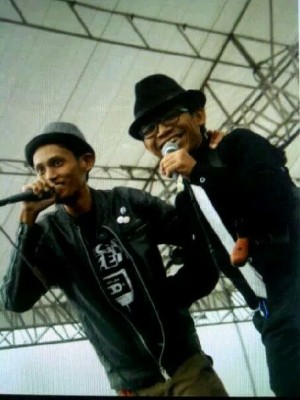 After The Ska Boom – Keeping On Keeping On
As we entered the new millennium, ska seemed to be forgotten again in Indonesia. But not with me. When my friends started leaving one by one to greener pastures like emo and rap metal, I stayed true to my love. The more I explored it, the more I loved it, there was no turning back now. And the more I was drawn to the roots of this music, it took me from traditional ska the the sounds of jazz, swing, soul, boogie-woogie, afro-cuban, rockabilly, you name it. I'm really thankful to the music for this food of mind and soul. It will stay with me forever.
My Musical Collection
As for my musical collection, it grew steadily, thanks to reaching out to and exchanging stuff with bands all over the world. Most of the credit here is due to the Internet! It's a thrill that you can write to ska bands abroad and they reply with full attention, surprised to learn that their music is known in Indonesia. Most of my collection now is from cds that I received as gifts. Other than that, I just love spending hours at record stores (sadly, most of them are closed now), surprised to find ska and reggae somewhere in the racks (still picking the records up with my heart pounding hard, never minding the import prices). I'm also a frequent visitor of second cd stores.
(If you would like to share your ska story, let us know at: joachim@reggae-steady-ska.com. We would like to hear it.)