Desmond Dekker (16 July 1941 – 25 May 2006)
There are only a handful Jamaicans that have written hits the size of "Israelites" (1968). The song is tributed in equal parts to singer Desmond Dekker and producer Leslie Kong. It entered No. 10 in the US, and became a No. 1 hit in wide-spread countries like the UK, the Netherlands, Jamaica, South Africa, Canada, Sweden and (West) Germany. For many music fans, it was also the first acquaintance with Jamaican patois.
Lesser known is the fact that Desmond Dekker played a part in discovering a very young Bob Marley. Later he was also part of the legendary soundtrack of "The Harder They Come". His version of the title song (originally by Jimmy Cliff) was included on that album. In the 1970s Dekker was among the several Jamaican artists that settled in England on the back of their success. There he witnessed the rise of 2Tone and recorded an album together with The Specials (sans Jerry Dammers and Terry Hall) in the 1990s.
Other Desmond Dekker hits included "007 (Shanty Town)" (1967), "It Mek" (1969) and "You Can Get It If You Really Want" (1970).
He remains one of the biggest names in Jamaican music history.
Desmond Dekker on vinyl
Some good re-releases are available internationally, like his album "This Is Desmond Dekkar" (Trojan Records, 1969), produced by Leslie Kong, which included "007", but not "Israelites."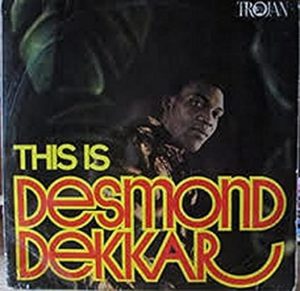 Desmond Dekker in writing
For more info on reggae in general, and Desmond Dekker in particular our best bet is the fantastic book "Bass Culture" by Lloyd Bradley. This is a must-have for everyone who wants to dive deeper into the history of Jamaican music.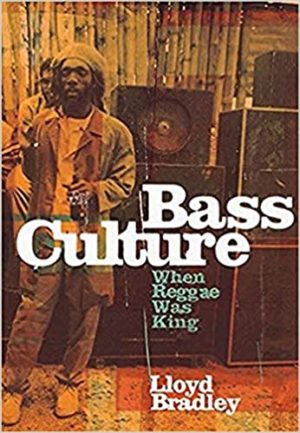 Also check the fabulous promo video to "oo7" that Trojan Records have uploaded to youtube in 2019. It features live scenes of Desmond Dekker & The Aces as well as people dancing on the street in Jamaica in 1967.
Some of the links in this post are affiliate links. RSS receives a small share, if you purchase on Amazon using these links. You don't pay a cent more than otherwise.