What do you love most about Christmas? I bet the food, being together with the family (or friends) and such. The same here, receiving presents is definitely not the top priority. But the truth is: Your friends and family will want to give you something. They already know that your tastes are somewhat obscure. And they desperately need help.
Christmas wishlists are not an easy subject to cover. Think of those that you have received until now in newsletters from companies using elaborate algorithms. What they come up with in 2012 is not too impressive, don't you think? That's why I sat down and tried to make it better, from the point of view of a person into Ska culture. I have divided the list in four categories.
1. Reading, Listening, Watching
2. Events
3. Looking Good
4. Tools
Some of the links to be found in this post are so-called affiliate links. Which means, our beloved project Reggae Steady Ska gets a tiny commission if you buy the stuff using these links (only the Amazon links). As an Amazon Associate I earn from qualifying purchases.
Now without further ado, let's get into the matter.
1. Reading, Listening, Watching
a.) Books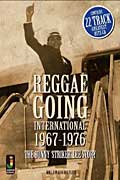 Reggae Going International 1967 – 1976, by Noel Hawks The story of Jamaican producer Bunny "Striker" Lee who started as record plugger for Duke Reid and Leslie Kong, and then became a pioneer of the United Kingdom reggae market, licensing his productions to the Palmer Brothers (Pama) and Trojan Records. In the mid-70s he also played a major role in the development of Dub with King Tubby. 200-pages book plus one CD.(View in the store)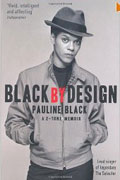 Pauline Black: Black by Design. A 2-Tone Memoir "Black is Back". Pauline's is such an easy target for wordplay. After some quiet years she has not only reinstalled her former band The Selecter but also comes up with an autobiography. If you like to learn more about the rise & fall of 2Tone you are quite surely in the right place with this book.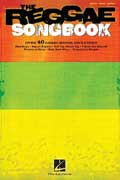 The Reggae Songbook From "Get Up Stand Up" to Pressure Drop". Are you ready to learn some songs from the masters. And willing to take the short lane: This might be right for you.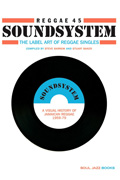 Reggae Soundsystem 45: The Label Art of Reggae Singles: A Visual History of Jamaican Reggae 1959-1979 Another precious book from the Soul Jazz Records stable. Written by Noel Hawks this has the potential to make a collector of Early Reggae and Ska very happy.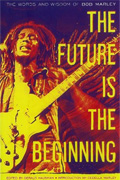 The Future Is the Beginning. The Words and Wisdom of Bob Marley Gerald Hausman is an expert in Carribean folklore. He has collected Bob Marley quotes in the hundreds of interviews that the world's most famous Reggae musician gave during his all too short career. The forword comes from Cedella Marley, the first daughter of Bob and Rita Marley.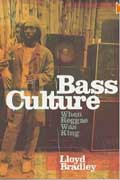 Lloyd Bradley: Bass Culture. When Reggae Was King This comprehensive history of Reggae music features chapters about Prince Buster, King Tubby and Bob Marley. Lloyd Bradley obviously did a great job. "The best book published on Reggae music yet", is what I heard a quite a few times.

Reggae Soundsystem: Original Reggae Album Cover Art: A Visual History of Jamaican Music from Mento to Dancehall In my record buying days I have bought a lot of records simply on the basis of the sleeve design. In this book there will surely be a lot of inspiration for more.
b.) Records
There is a constantly updated list of the Ska Rocksteady Early Reggae album releases of 2012 to be found at reggae-steady-ska.com. A whole bunch of great new releases are to be found over there. Want to hear my top five suggestions from the list?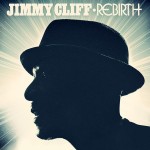 Jimmy Cliff – Rebirth Already in his 70s, Jimmy Cliff teamed with producer Tim Armstrong and a bunch of hot Early Reggae renegades to deliver one of the best albums of his career. "Rebirth" is a classic.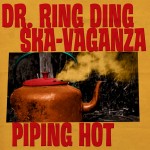 Dr. Ring Ding Ska-Vaganza – Piping Hot For his first pure Ska album since many years, the German trombonist, singer and entertainer has teamed up with a lot of superb musicians from Catalonia, Span. I love the original songs as well as cover versions like "Don't Give Up" with Doreen Shaffer.
Western Standard Time – A Big Band Tribute To The Skatalites This project is brought to from the US Westcoast. I recommend you get a taste of Western Standard Time's Big Band renditions of some Skatalites classics like "China Clipper". They will blow you away.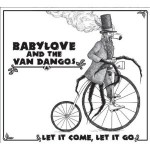 Babylove & The Van Dangos – Let It Come, Let It Go This band from Denmark have found their unique way to fit traditional Ska rhythms into new original songs. So they sound both fresh and old at the same time. To me singer Daniel Broman is today's "Voice of Ska.

Tommy Tornado – Cool Down If you like instrumental Reggae from the likes of Rico or The Revolutionaries, you will love "Cool Down". The Dutch saxophonist Tommy Tornado is also known as part of the constantly touring band Rude Rich & The High Notes. After this album I would rather see him live on his own.
Following are more releases (not only Ska) of the kind to make someone like me happy.
Dexys: One Day I'm Going to Soar
The comeback album sees Kevin Rowland in top form. Still as mad as ever, but this time around in a good way.
Madness: The Ska Compilation
The world is full of Madness compilations. Why another one? Because this one focuses on those tunes to get a Ska party going.
Kent 30-Best of Kent Northern 1982-2012
The fabulous Kent label has been giving us the good Northern Soul stuff since the early 1980s with countless compilations of songs that would have been lost in the record boxes of some chosen few otherwise. If you have a heart for soulful Dance music, you can't go wrong with this one.
c.) DVDs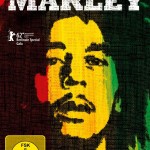 Marley I didn't see a lot of films in the cinemas in 2012. "Marley" was one of them. I'm so happy that I went and still sometimes think about how the world of music would be like if Bob Marley hadn't died in 1981 and carried on with his sublime music. I would love to have the DVD to review one of his statements in which he said something like "Ska was not more than a step on the way to the Reggae." This quote still troubles me a bit.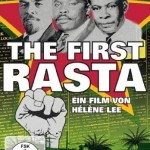 The First Rasta A film about the life and times of Leonard Percival Howell, the founder of the Rastafari movement with music by Max Romeo, The Abyssianians, die Count Ossie Drummers an Miss Audrey Whyte Lewis. For those who like to dig a little deeper.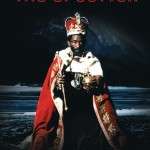 The Upsetter-Life & Music of Lee Scratch Perry Lee Perry belongs to the handful of the most creative people in the history of Jamaican music. Have you read the biography written by David Katz. I love that book and think that I learned a lot about Reggae and more.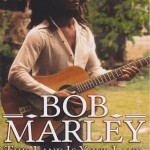 This Land is your Land The film "This Land is your Land" focuses on Bob Marley's political messages. Featuring contributions from many who knew him personally, rare archive interviews, seldom seen footage which show Bob as the important protest singer he was.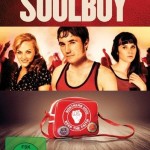 Soulboy This film is being described as the British version of "Saturday Night Fever". A Boy meets Girl story set in England in the 1970s, when legendary Northern Soul clubs like the Wigan Casino were the place to be. 75 minutes stuffed with great music and fantastic dance scenes.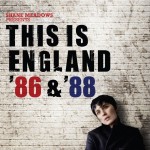 This is England In a commercial you would probably read or hear something about the "cult" around this series about young people in the 1980s growing up in England fed on good music on the one hand and racism on the other. I just thought the first film was really breathtaking and captivating and the whole package is probably as well.
2. Events
I'll leave all those Christmas wishes out that have nothing to do with Ska. The massages, wellness weekends and the trips to Gent or other cool cities. Let's talk about the big events in our world: the Ska festivals. Again, you find a constantly updated list of the festivals for 2013 on reggae-steady-ska.com.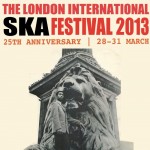 The London International Ska Festival is top on my list here. Just because you hit two birds with one stone. First the festival, second the city. Plus the line up is special, too, with Rico Rodriguez performing one of my favourite albums of all time: "Man from Wareika".
Ruhrpott Ska Explosion. The first highlight of the year has to be this one. Dortmund not having a similar magnetism as London, it has to rely solely on the line up: And what a line up that is. It's a miracle to me, how they want to fit all that in one day. Emotional highlight will be the farewell show by Dutch favourites Mr. Review and Stranger Cole with The Steadytones.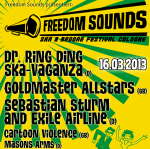 Freedom Sounds Cologne I admit to be biased about this one, since I play a minor role in organizing the festival. After some devastating attempts, there hasn't been a Ska festival in Cologne for a few years. I'm very much looking forward to this one. A cool, exclusive line up, a great venue. And a bunch of smart people with lots of enthusiasm organizing it. So this might work even in Cologne. Join us there.
3. Clothes
Looking cool is a good part of Ska culture. You need the clothes that give you that look. Thankfully it has become a lot easier to get them since the days of the Internet.
And in Cologne, the city where I live it is even better, because the designers Fred Perry and Ben Sherman opened flagship stores here. My most loved store is in Brighton, England. It's called Jump The Gun and has an online store which I recommend as to everyone hear. I even bought my wedding suite there. Some other cool items I found at the online store for Merc, another honoured facturer of 60s style wear.
Men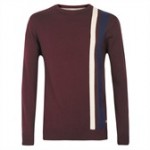 MERC A jumper that goes with both smart and casual styles. I'm a sucker for vertical stripes. You?
MERC The contrast tipping is designed for people who feel like making a bold fashion statement. You will not walk unnoticed.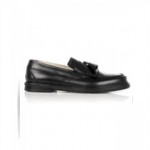 BEN SHERMAN When I look at these loafers I think of the times when white socks were cool. Something in me wants these times back. I'm thinking about it.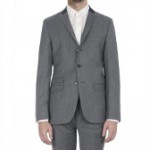 BEN SHERMAN Smart dress only. This suite is a 100% for the winter: 100% wool.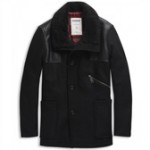 BEN SHERMAN Ain't that a beauty? Well, it comes with a price. If this is not under my Christmas tree (as I expect) I'll make sure to drop by Ben Sherman's once in a while to wait for the sign that says: SALE.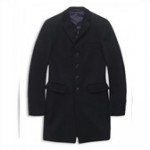 BEN SHERMAN What happened to the Crombie jacket I used to have. It's time for a new one.
FRED PERRY Are you a bit over the usual Fred Perry Polos? How about something special like this one. Classic colours, classic knit.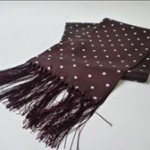 JUMP THE GUN If it has to be a scarf for Christmas, make it the Burgundy Polka Scarf by Jump The Gun.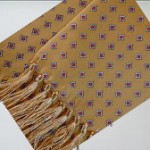 JUMP THE GUN Okay, this one is fine with me, too: The Golden Scarf.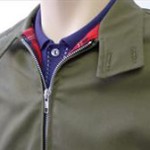 JUMP THE GUN Everyone has a black Harrington. At Jump The Gun you can get an olive one. Made in the UK, a little heavier cloth.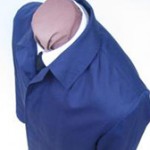 JUMP THE GUN Possibly my favourite item of them all. I don't know how often I have been window shopping at Jump The Gun's online store. The colour and style of this raincoat capture me every time.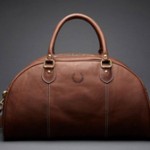 FRED PERRY This is good stuff. Not too inexpensive. But if you give it to the right person, they will be worth it.
Women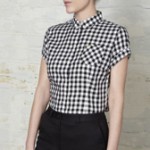 FRED PERRY Fred Perry worked together with the late icon Amy Whinehouse on some collections, this is Gingham shirt is pure classic.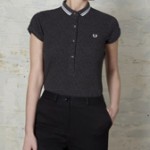 FRED PERRY Yes, leopard design rules okay with this form fitting Polo from the Amy Whinehouse collection.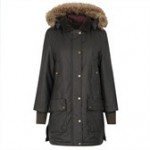 MERC You don't need a mink to keep warm in style. How about this Parka?
4. Tools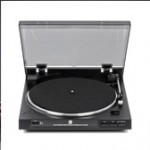 DUAL Did you ever think about digitalizing your record collection? I know you have. Now is the time to start. This turntable will help you. And they cost less than you think.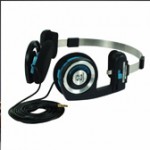 KOSS These headphones have warm basses and come smooth in the high frequencies. You don't need Beats by Dr. Dre, go with KOSS.
The Bottom Line
If you want to help your spouses, friends, parents, children and colleagues, forward them this list, share it via your channels, adding your personal remarks and some of the good stuff might be coming back to you this Christmas time.
Did this list help you? What else should be on the list? Let me know in the comments.