August 2015 has been another quiet month for Reggae Steady Ska album releases, if we haven't missed a lot. The list for August features no new music, but some really good stuff nonetheless: one compilation from the Trojan label, "This Is Trojan" (3CD), and the Clancy Eccles anthology "Freedom."
---
[one_half]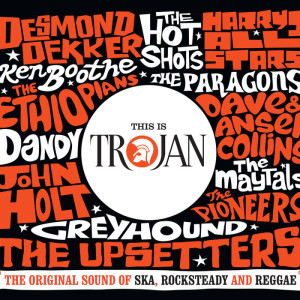 Various Artists – This Is Trojan (3 CD Box)
This Is Trojan:
The 60 classics on this 3cd box from the early days of Jamaican music tell the story of how Trojan became for reggae music what the Motown label was for soul: an impressive hit factory. You may already have a few of these songs on other compilations. If not, this is a great way to start your collection. With liner notes from Don Letts.
released: 14 August 2015
country: Jamaica
style: original ska, rocksteady, reggae
label: Trojan
[/one_half]
[one_half_last]
[/one_half_last]
---
[one_half]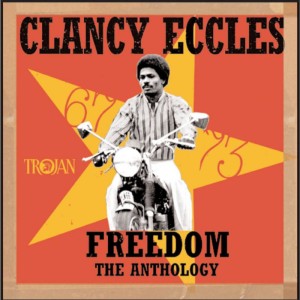 Clancy Eccles – Freedom – The Anthology
The 56 tracks from the years 1967 -73 have been reissued by the Trojan label. Clancy Eccles is a singer and producer who shouldn't be overlooked. Called by some the the real "King Of Reggae", including by himself on the tune "Don't Brag, Don't Boast."
released: 21 August 2015
country: Jamaica
style: original reggae & ska
label: Trojan
audio/buy
[/one_half]
[one_half_last]
[/one_half_last]
---
[one_third]
[button size=large style=less_round color=yellow align=center url=https://reggae-steady-ska.com/vote-the-album-of-the-month]VOTE NOW![/button]
[/one_third]
[one_third_last]
[/one_third_last]
---
If you haven't already, register to vote, follow the link to the poll and vote. Login is easy, via Facebook, Twitter or Email, community functions are being added.
Note: We made it obligatory to log in to take part in our polls to make sure that it's "one person, one vote".
Which releases do we call albums?
All …
– have a ska, rocksteady, early reggae sound or feel.
– can be listened to on the Net (at least in parts), via bandcamp, amazon, itunes etc.
– are an album, at least 20 minutes long.
– have been released for the first time that month.
– consist of predominantly new material.
Share
For any shout-outs after voting, you are welcome to use the comment section. We are thankful if you share this post with your friends.
Deadline for voting your favourite is Wednesday, 3 October 2015, 20:00 (Central European Time).