One of the most exciting bands making waves in the global Ska community recently have been Buster Shuffle from London. Tirelessly touring Europe for the last three years or so, the band have made tons of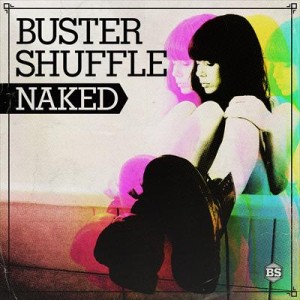 friends on the way with their unique mix of Ska, New Wave, and old-time Rock'n'Roll. Their take on music seems to resonate not only with veteran 2Tone fans, but also with young girls and lads that have no history in Ska.  
Now, Buster Shuffle's third album "Naked" is hitting the stores in September 2014. Two videos have been delivered to video stations a few weeks earlier. One is the title song "Naked" (here), the other shows the instant smash hit "South". Does that clip allude to some legendary videos by Madness or The Specials? That is one question I'll have to keep in mind until the next interview  with Buster Shuffle, which is sure to come soon.
In an aside, Singer Jet already promised the album to be much more "pop" than the two previous ones. If the two songs already published are fair representations of the whole thing, the spirit is still very much the same. Just the production and songwriting seems to be even more focussed. Which is a brilliant thing, isn't it?
You can pre-order the album Naked already at amazon.
Also, don't forget to have a look at our "Video Of The Year 2014" playlist with Buster Shuffle and loads of other greats. At the end of the year, we will vote the video most loved by the Reggae Steady Ska community.
Buster Shuffle discography
Naked (People Like You Records) (2014)
Do Nothing (People Like You Records) (2012)
Our Night Out (People Like You Records (2011)