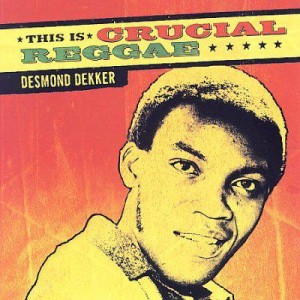 Today I wanted to have a quick look at which records Ska fans are really buying. Since I don't know of any official charts, I just went for the bestsellers among the mp3 Ska albums at amazon.com.
Who's in the Top 20?
The results were quite interesting I think. With some of the artists that appeared in the list, I still have to find the Ska element. For example, Liran' Roll or those on the Boston Drops The Gloves-compilation.
Who's NOT in the Top 20?
On the other hand some of the bigger names of today's Ska music are missing, such as The Slackers, or The Aggrolites. And yet, The Toasters appear on this list with three albums.
Anyway, have a look for yourself.
20. Chris Murray – Yard Sale
19. The Selecter – String Theory
18. The Toasters – Skaboom
17. Sprawl – The Man With The Yellow Hat
16. The Toasters – New York Fever
15. Symarip – Skinhead Moonstomp – The Best Of Symaryp
14. Liran' Roll – Siguiendo la Línea
13. Lil Deuce Deuce – I Like Trains
12. Various Artists – Respect To Studio One
11. Bob Marley & The Wailers – Burnin'
10. The Rudie Crew – This Skragga!!!
09. Suburban Legends – Day Job
08. Various Artists – Boston Drops The Gloves: A Tribute To Slapsh
07. Desmond Dekker: The Israelites
06. New York Ska JAzz Ensemble – Get This!
05. Common Rider – Last Wave Rockers
04. The Toasters – Hard Band For Dead
03. The Gladiators – The Studio One Singles
02. Dandy Livingstone – Suzanne Beware Of The Devil (Best Of)
01. Desmond Dekker – This Is Crucial Reggae (Best Of)
In the Top 3 are Best Of albums from original Jamaican artists. You can't go wrong with them I guess. Would you like to know, where I found this Top 20 list? Just go here
Do you know of any other Ska Top 10 or Top 20 lists?