After the big success of last month's Top 20 Ska Albums post (with more than 700 people reacting on Facebook and loads of comments), let's see what we can come up with in October 2013. I would like to expand the Ska charts for October 2013 in order to bring more diversity into the picture. Thus, we'll only publish the Top 10, but instead of just showing the best selling MP3 albums on Amazon in the USA, we also feature the CD albums this time.
I'm not going to pretend that these charts are representative of what the Ska fans around the world are digging. Many of us prefer other marketplaces, also in different countries. And the Amazon charts seem to have more than one flaw. 
The most striking to me are these:
As you will see, the two charts (mp3s, CDs) differ a lot. Actually, they seem to have nothing in common. Don't ask me why this is so. I have no clue.
The charts appear to be quite far away from the tastes of the Reggae Steady Ska readers. This may have to do with the fact that "Ska" on amazon.com is a subgenre to Alternative Rock and not in the same field as Reggae. Many of our readers lean more towards Jamaica I guess.

I wouldn't be surprised if Amazon changed their "Ska algorithm" in the last weeks. The results in October are also very different from the ones we received in September.

New releases (from 2013) are not to be found in the charts.
If you like to have a look at new Ska records you will be better served with the list that we collected in the post with the title All the Ska Rocksteady Early Reggae Albums Released in 2013. Incase you didn't know: Reggae Steady Ska conducts a poll at the end of each year, where you can vote for your favourite albums. Sign up for our newsletter to stay updated.
And now without further ado, here are
The October 2013 Ska Albums Top 10
The Top 10 Ska mp3 Albums on amazon.com (October 30th 2013)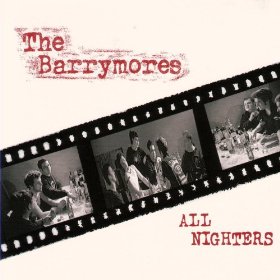 10. La Banda Skalavera – No Esta Mal (2005)
09. Dub 8 – Reggaesolska (Dub 8) (2011)
08. TheToasters – Skaboom! (Megalith Records) (2004) 
07. Warsaw Poland Bros – Battle Ska Galactica (Invisible Mass Records) (1997)
06. David Gould – Adonai In Dub (Tzadik) (2001)
05. The Expendables – No Time To Worry (The Expendables) (2006)
04. Suburban Legends – Day Job (Candy Factory Records) (2012)
03. The Mighty Mighty Bosstones – Pay Attention (Island Def Jam) (2000)
02. Dan Potthast – Around The World (Asian Man Records) (2012)
o1. The Barrymores – All Nighters (self) (2004)
Top 10 Ska CD Albums on amazon.com (October 30th 2013)

10. Sublime – Gold (Geffen Records) (2005)
09. Sublime With Rome – Yours Truly (Fueled By Ramen) (2011)
08. No Doubt – Tragic Kingdom (Interscope Records) (1995)
07. Streetlight Manifesto – Everything Goes Numb (Victory Records) (2003)
06. Operation Ivy – Operation Ivy (Epitaph/ADA) (2007)
05. No Doubt – The Singles (1992-2003) Interscope Records) (2003)
04. The Specials – The Specials (Chrysalis) (1979)
03. Rancid – … And Out Come The Wolves (Epitaph/ADA) (1995)
02. Sublime – 40 Oz.Freedom (MCA) (1996)
01. Sublime – Sublime (MCA) (1996)
Want to compare the results with the charts from September 2013? Go ahead. Again, if you have a good idea on how to collect Ska charts, I'd love to hear it.