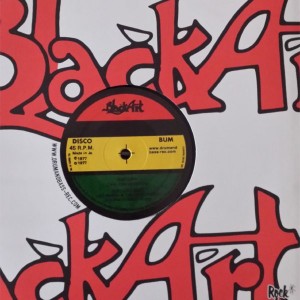 We have a new number 1 at Copasetic record store and mailorder: a split 10" coming from the mighty Rock-A-Shacka Records. Carlton Jackson -History / Lee Perry – History Dub // Upsetters – Upsetting Rhythm #1. Heavy old-school dub sounds.
Copasetic is based in Hamburg/Germany. Selling original 60s/70s Ska, Rocksteady, Reggae, Soul, Garage, Mod vinyl. They sell cds, books, merchandise, DJ equipment etc. as well!  Go to  www.copasetic.de to learn more.
Carlton Jackson – History / Lee Perry – History Dub // Upsetters – Upsetting Rhythm #1 – 10″ (Drum & Bass/Rock A Shacka)
Jamaica 69 – Ven, Dame Tu Amor // Olvidame – 7″ (TNT Discos)
French Boutik – Mieux Comme Ca – 2×7″(copaseDisques) (pre-order)
Men Of North Country – Magic – 2×7″ (+ free remix download) (copaseDisques)
Riots, The – Truncheons, Shields and Size 10 Boots // Dub – 7″(copaseDisques)
Bluebeaters – Toxic // Catch That Teardrop – 7″(Record Kicks)
V.A. – Full Up-Bunny 'Striker' Lee's early Reggae productions 1968-72 – DoLP (Pressure Sounds)
V.A. – Caribbean Audio Odyssey Vol. 1 – 10″ (Stag-O-Lee)
Bunny 'Striker' Lee & the roots of Reggae – I Am The Gorgon – DVD+CD (Jamaican Records)
V.A. – Back From The Grave Vol.9 – CD (Crypt)
source: www.copasetic.de
Thanks go out to Alex for the list. Keep them coming.
Any record stores, mail order services, djs or podcasters up to post a top 10 list? Your all-time favorite albums/singles/videos? Just write an email to joachim@reggae-steady-ska.com.