It's about 1,270 miles (2,043km) from Hialeah, Florida, a suburb just north of Miami, to Brooklyn, a borough in south-east New York City. It's also the distance Ali Culotta and Danny Portilla traveled a few years back when they decided to take their band, Stop The Presses, to the next level. They're traveling a lot more these days, last year on the Warped Tour and now wrapping up a US tour in support of their new album, "Money in the Bank," recorded at the famous Relic Room in NYC, with The Slackers' Agent Jay and friends spinning the dials. I caught the band early on their tour in Buffalo, where, despite it being a Tuesday night, they got the crowd dancing.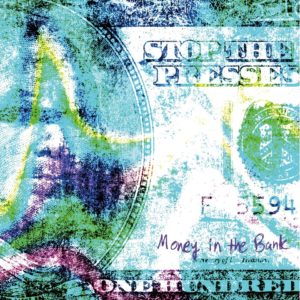 RSS: How did Stop The Presses get started?
Danny: I had a band back in the days of MySpace. We lost our lead singer and we needed somebody new and Ali came in and she was great.
Ali: The audition was in Hialeah. It's a little Cuban suburb. I had the beginnings of what was "Oxygen", which is now a Stop The Presses song. It's on our "Eskandalo" EP. We still play it today. Danny and I just hit it off as songwriters. When that band broke up, Danny and I started Stop the Presses.
Danny: We found people and we clicked really well. But you know, it's really hard to keep a band going. And then living in South Florida … we just wanted more. Touring out of Miami was hard. You got to drive through most of the state to get anywhere. So we decided to move to New York.
While the 2-Tone influence is clear, there's a lot more to your sound.
Ali: We're influenced by so much. We didn't want to lose that, but we also really like traditional ska and reggae and 2-Tone. And that was definitely the idea.
Danny: When we met with Agent Jay from The Slackers, he asked what sound we were going for. We sent him our demos and told him we wanted something that sounds like it's somewhere between the sixties and eighties. He felt it immediately.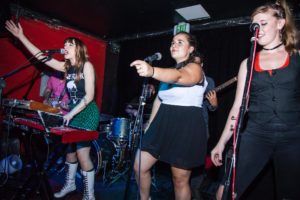 There's a retro, slightly Hawaiian feel to your guitar playing.
Danny: I'm a really big fan of guitar music in the 60s. Once the guitar kind of took over from the saxophone in rock-n-roll, you've got these cool, clear tones that just cut through, but also romantic sort of like washiness. I love it to death. I guess my guitar style comes down to incorporating a lot of that stuff.
What was it like moving from Hialeah to New York City?
Danny: First of all, New York beats the shit out of you when you get there. The first couple of years we couldn't even do anything. Just trying to level up and maintain the New York level of doing everything.
Ali: It's a lot faster than Miami.
Danny: You need a ton of fucking money all the time. It's expensive and all that money's got to come from somewhere. You have to make that your new normal and then be able to create on top of that. Friends of ours in another band, A Bunch Of Dead People, very different music, they helped us out. We were able to demo and work out a lot of stuff with them.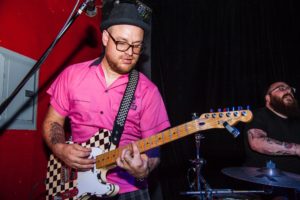 Ali: We finally found a rehearsal space that's right by our house that we like, but we have to rent it by the hour. You've got two hours and it's like, "Oh shit. Can't talk too much or whatever."
Danny: And they mean two hours on the dot. Most rehearsal studios in New York are like $25 to $30 (€22-26) an hour.
Ali: Jack (drums) has a space now, and we were thinking about getting one in the future together. It's maybe 8 feet by 10 feet [2.5m X 3m].
Danny: But even that is ridiculously expensive. It's like $800 (€700) a month.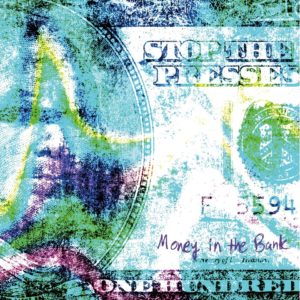 Let's talk about my favorite tune from the new album, "Rude Skank."
Ali: Danny wrote the progression to it and it was just this weird little major, minor mode kind of thing. And we were just like, "Damn, this kind of makes you want to skank, but like Rudy style."
I love the truth in the line, "Promises don't matter after midnight."
Ali: Then I was trying to come up with some verses. That line it's like, "You don't got to tell me anything, we can do this right now." So it's a little frisky kind of song.
The song is told from the point of view of a strong, confident woman, but some folks may never get past the title, assuming it's some song about shaming a sexually active adult.
Danny: We ran into that a little bit. We were even trying to explain it to our bosses. They know nothing about the genre, and to people outside of the genre it's like "Rude Skank" is rude skank. But really, both of those words mean something completely different within ska. Rude is proud as opposed to confrontational. Rude in that sense is that real deep feeling of, "I know what I'm doing, I know who I am." And then the skank is that classic ska dance. You just got to swing all the way out and swing all the way out the other way, and just feel it, feel it. And that's where the bassline comes from. It's just trying to get you to feel that skank, that deep skank.
Ali: And we just liked the name of it. I even said that to Danny, that people are going to totally interpret this as like, I'm a rude skank. But then it was kind of like, fuck that. I am a real skank. I'm going to own it. I mean, people can be offended by it, but that's not the intention of it. It's actually very empowering in a way.
What's next for Stop The Presses?
Ali: We're kicking it into full gear. We're going to keep releasing music and keep touring and that we want to be authentic to our sound. And try to create albums that are different. I think that Money In The Bank has this classic retro vibe but with our own modern twist. We're just trying to make up our sound right now and I think it's going in a great direction. We're really happy. I think New York City is helping us to move forward as a band.
Danny: Ska fans should keep checking in on our band. Because we're coming to your town.
Stop The Presses is:
Ali Culotta – lead vocals/keys
Danny Portilla – guitar/vocals
Ulises Amaya – bass
Jack Goode – drums
Christina Dewar on backing vocals (metso)
Carol Alexander – backing vocals (soprano)
Stop The Presses – Money In The Bank is available now at Amazon (click the link).
---
As an Amazon Associate RSS earns from qualifying purchases.