2016 marks the anniversary of one of the most influential, productive and simply best Ska bands on the planet: The Slackers. We took the opportunity to ask the six members of the band what this quarter of a century means to them personally and as a band.
Here's what they have to say.
Vic Ruggiero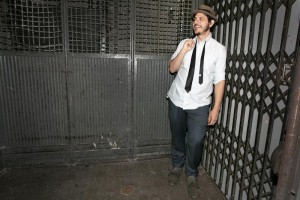 19 years old plus 25 years equals 44 years on earth. If I had spent 25 years in the military, I wouldn't ever have to work again and I could go take classes in Russian literature… maybe I wouldn't want to?
I could start my life as a musician late in life as I retire from 25 years working as a token booth collector for the MTA. It would be nice to have a pension.
Instead I have a huge discography of music that I can Google. That's what I wanted. I remember saying it. I told my mother, " I don't want kids, just a giant stack of albums I've made." As the Chinese say, 'may you get what you wish for' (But I think it's a Chinese curse).
Ara Babajian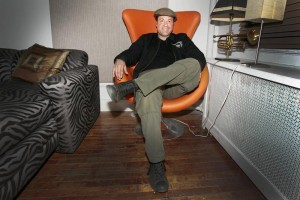 I've been in The Slackers for 14 of those 25 years. And they have been 14 of the most formative years of my life. The band has been a shining example to me of unselfishness, constancy and mental and physical toughness. We all recognize that "the band" is a thing that moves independent of us, that we are just along for the ride. It's a collective muse that we try not to upset. And so everything we do, be it touring, recording or just speaking to someone such as yourself is informed by our respect for the project.
I'm grateful that I get to be creative at middle age with my friends and that people are still interested in us. There's no better life than being a musician in a touring band that isn't full of shit. It's a rare and wonderful thing to be in a great band for a couple of years, let alone 25. Although we don't think of it as "25 years" per se. This is simply what we do and we plan on doing it forever. So in the scheme of forever, 25 years is nothing.
Marcus Geard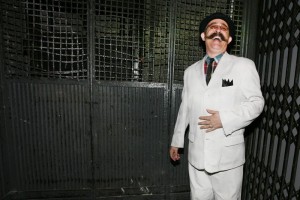 On the one hand, there have been a lot of serious sacrifices. Music is as much of a calling as it is a choice. But when I'm on stage I look around and it's still the same bunch of guys I've been been playing with forever and it feels like home.
David Hillyard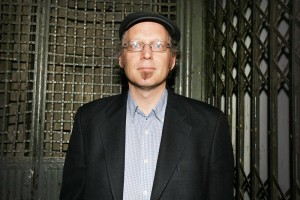 So only Vic and Marcus made it the whole 25 years. I made it for 23 of them! I didn't think that this band was going to become the central focus of my life when I started. It was just a fun thing to do. Just getting together in a basement and jamming a lot. Over time, I think we have figured out something that is our own style to play. I feel like we have picked up stuff from our influences and then put them down in a different way than we found them. So I'm proud of that. We also tend to respond to adversity with stubborn defiance. That explains our longevity.
Glen Pine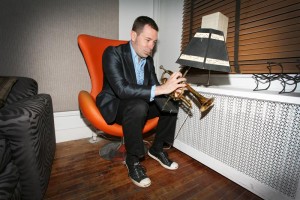 Hard to believe. Time flies when you are doing what you love to do. Seems like yesterday we all jumped into that van and set our sights on the horizon with just the promise of possible adventure. Miles and memories from here to now. Time and distance. Truly a milestone to arrive at.
And still, when I look around the stage, I see that same spark of excitement and knowing look of understanding on the faces of my fellow band members. I also remember that day we wrote this song together so many years ago. We truly feel lucky that we get a chance to do this with with amazing friends and fans every night while on tour. Getting to relive 25 years of great memories with such great people across the world. Thank you all for making these years so special for us. If you keep coming, we will keep coming to your town. Deal!!?
Agent Jay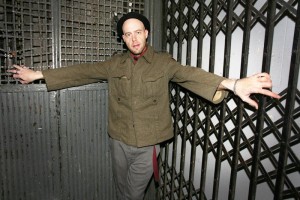 I first met The Slackers formally on a rooftop on Avenue A and St. Mark's place July 4th, 1993. I knew Q-Maxx (Mark Lyn) from seeing him handing out flyers on 8th St. and talking to him at shows and I had seen Vic at Ska and Punk shows but never talked to him. Ara and I had a band, Agent 99, at the time and we used to play with The Slackers a lot.
The original Slackers guitarist, T.J. Scanlon, was known as "Mr. Jay" and so, to differentiate us, I was given the name "Agent Jay". I first played with The Slackers some time in 1994 at a bar gig in the Lower East Side. I played the melodica, actually, not guitar. Since then I played and even toured with them on and off as a second guitarist until finally joining the band full time in 2004. I've been around The Slackers half my life now. The Slackers are my life.
The Slackers have just released a new album called "The Slackers".