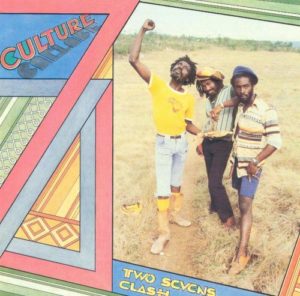 The first time I heard Culture was between bands at a basement punk show in the late 70s. The DJ—who was also the soundman, the bouncer and the bass player in both bands—put on a cassette of "Two Sevens Clash", Joseph Hills' voice rising above the drunken chatter, the words clearer and more profound than anything that would ever come that stage. When Hill died suddenly in 2006, the world lost a most original and truly unforgettable artist. Scholar, author and music historian Eric Doumerc's latest work reminds us how great a loss it was.
Eric's field of research is the link between Caribbean poetry, Caribbean music and Caribbean oral tradition. His book Jamaican Music in England: From the 1960s to the 1990s traced the threads that tied so many scenes together, and with Dub Poets in their Own Words, he introduced new audiences (myself included) to the amazing art form. Now with The Life and Times of Joseph Hill & Culture, Eric provides a unique look at Hill and his band. Neither an oral history or nor a definitive discography, Eric describes the books as "an attempt at setting the group's music in it's appropriate cultural context, and then guiding the reader through the group's discographical history."
RSS: What drew you to write this book?
Eric Doumerc: I've been listening to Culture's music for more than 30 years, and I've always been intrigued by the numerous religious references and allusions. The band's songs are far from simple—lyrically and musically. The lyrics are usually in Jamaican Creole, or Patois as Jamaicans say, which is the language spoken by the majority of the population in Jamaica. If you compare their lyrics with those of Bob Marley, it is clear that they were addressing a mainly Jamaican audience. That said, they did manage to reach out to thousands of fans who did not always understand Jamaican Creole, but who had a rough idea of what they were talking about. I was one of them!.
The sheer musicality of their songs, Joseph Hill's incredible voice and stage presence, and the harmonies provided by Albert Walker and Roy Sylvester Dayes made sure that the band's message got through.
How did Hill's early life shape the music he made with Culture?
As a child, Joseph Hill attended a local Pentecostal church and this had a life-long influence on his music. The hymns he sang at church, the biblical parables, the proverbs, and the deep moral outlook of his fellow churchgoers must have influenced his writing profoundly. Many Culture songs are in fact retellings or creative rewritings of well-known biblical passages.
The sonorous imagery of the Rastafarians was of course the other major influence on his music. In the parish where he grew up, Clarendon, Hill met some local Rastas like one Ras Pidow, who later had a career as a reggae singer. Joseph Hill's unique vocal style must have helped Culture's success and he performed with such enthusiasm and sincerity that the audience was won over every time.
Culture had a laser-like lyrical focus on "truth and rights."
Culture was known as a militant roots trio and rarely strayed away from "truth and rights" concerns. Their songs often addressed important historical issues, like the legacy of the slave past in the Caribbean or the persistent poverty many Caribbean people are still caught in.
Culture is often cited as one of the main influences that sparked the 2-Tone and the ska revival. What was it about Culture—the band and its songs—that resonated with working class whites in areas like Coventry?
Several commentators have analysed the reggae-punk connection in terms of the apocalyptic orientation of Two Sevens Clash which have resonated with many punks whose own lyrics emphasised the fact that there was "no future" in 1970s Britain for young people. Many working-class whites who became involved in 2-Tone had grown up with Caribbean people in the West Midlands and they would have known about Culture through sound system dances and blues dances. These young people also knew that John Lydon and Joe Strummer were big reggae fans. This may have added to Culture's credibility in punk and 2-Tone circles.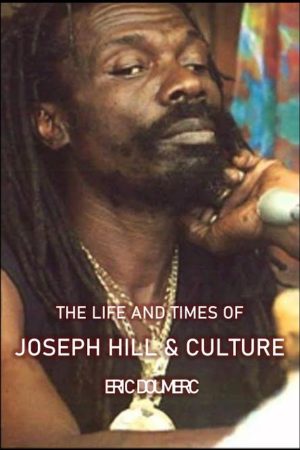 Any interesting stories behind the creation of Two Sevens Clash?
Yes, but they are all related in the book!
What is Culture's place in the story of reggae, how has it influenced others and what will be its lasting legacy?
Culture's place in the story of reggae is well assured and they have a huge profile, even today. The band's legacy lives on in many reggae bands all over the world, particularly in Africa where the band has always been very popular.
Eric Doumerc's book "The Life & Times Of Joseph Hill & Culture is now available worldwide (affiliate link).
Eric Doumerc's five-song Culture/Joseph Hill playlist
—–
Full disclosure: As an Amazon Associate I earn from qualifying purchases.