… "Look In The Mirror" by Alpheus.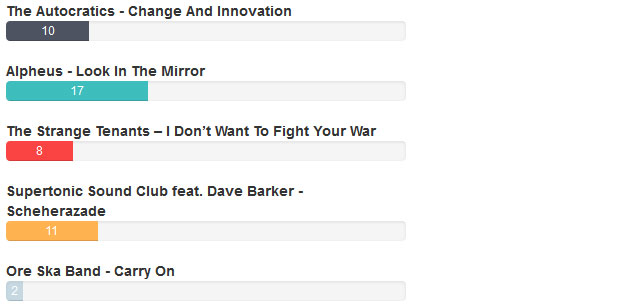 Thanks to everyone who took part in the voting. Congratulations to Alpheus and his video production team. "Look In The Mirror" is the Reggae Steady Ska Video Of The Month September 2014.
Alpheus, "Look In The Mirror", Spain, UK, released: 15 September 2014, label: Liquidator Music, director: Pete Bong, co-director: Neil Martin.
You can watch all the nominated videos in our original article. The others were: OreSkaBand an "Carry On!", The Autocratics and "Change And Innovation", The Strange Tenants with "I Don't Want To Fight Your War" and Supertonic Sound Club feat. Dave Barker, "Scheherazade."
Also check the Reggae Steady Ska "Video Of The Year 2014" playlist for an overview on all the recent video releases.
Peace.