Especially after the exclusion of founder Jerry Dammers from the band's reunion, a deal between The Specials and their fans had been understood.
The Band
30 years after their explosive career (1979-1981) the 2Tone heroes were to play all their hits fueled on Ska, Reggae and Punk "more … or less" close to the originals. The stage show, which used to include high jumps and other acrobatic moves, was to be adjusted to the 50-somethings on stage.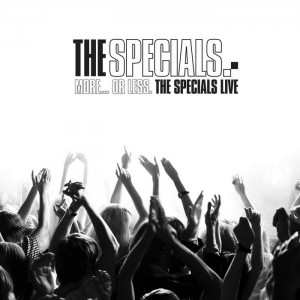 The Fans
The fans, who had been dreaming about this reunion since the 1980s, in turn were to say thanks by parting with some money, by crowding the more than 100 sold-out shows since 2009 and by singing all the lyrics along to the band – in September 2011 also here in Cologne, Germany, where I live.
The Old Stuff
Despite occasional rumors about recording intentions, The Specials never even came close to a third album with new original material. When half-drunkenly asked from the side by me about new Specials stuff at the second day of the London International Ska Festival 2011, guitarist Lynval Golding, only replied: "The people wouldn't want to listen to it. They want the old stuff." With that kind of thinking in mind, it's not surprising that The Specials also didn't include solo material of the members or any new songs into their set.
The Grace
Miraculously, the reunion still came with a lot of grace I think. And that's because The Specials still sound like no other band on the planet. Their drive and their impact are unique. The 26 tracks of the album are here to testify. CD 1 contains everything that was published around the first album, CD 2 the late phase.
No Ghost Town
And there is also comfort in this double album for the Cologne crowd. Some of us were disappointed that The Specials' biggest hit "Ghost Town" (contrary to the show in Munich) had been left out of the set. It looks like this decision was based on good reason. From all the 26 tracks "Ghost Town" comes off weakest on "More … Or Less".
"More … Or Less" by  The Specials is shortlisted in the "Best Ska Rocksteady Early Albums 2012 polls at reggae-steady-ska.com.
You
Now over to you: What do you think about the The Specials album "More … Or Less"? Let us know in the comments.