As The Specials hit the number one slot with their new album Encore, 40 years on and fans of a certain age are remembering what they meant to them back then.
For me, I recall that Friday feeling aged 14 getting dressed and geared up for the local disco. I was in a small town with little going on anywhere and the West Wing disco was all we had (except of course for Top of the Pops on a Thursday evening!)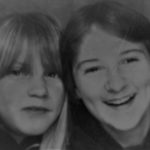 The minimal TV we had then would be a triumph when we saw Jerry Dammers bouncing off the keyboard and the others skankin across the stage with Terry Hall cool as hell fronting it all with that "Yeah what?" look about him. The other kids at school who were still listening to naff pop songs with no meaning would never understand. These were musicians with real meaning and real messages for the world!
But Friday was the anticipation of your music ahead. The Specials would be banging it out for you on the dance floor as you showed the others what you were a part of. We'd be out there living the new movement, escaping our poor existence into a life of amazing music and top fashion where nothing else mattered. For us it was a total phenomenon!
I vividly remember putting on my blue Fred Perry dress and burgundy loafers and touching up every strand of my coolest ever haircut to be immaculate hours before we were even due to leave for our night out. I couldn't eat. I just needed to be out there amongst it all. Me and my mates meeting up with the boys who were looking just perfect in their Sta-Prest trousers, Dr Martins, Fred Perry T-shirts, braces and Harringtons.
I couldn't imagine being a part of anything else. Sneaking a bottle of cider and a few smokes on the way and feeling much older than our years and escaping our day to day issues of life. The Specials gave us hope and meaning back then. We felt we were part of something great.
I'm not sure the new generation of kids will experience anything quite like it. I miss that Friday feeling. Music is life for many of us and creates our path, whatever that may be.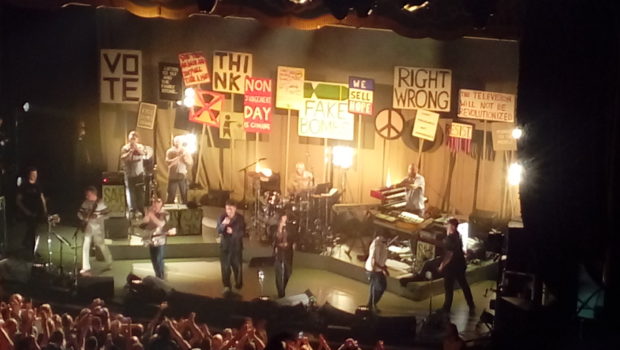 The Specials new album has taken us right back there and has introduced a whole new generation to their music. Listening to Gangsters live driving down the high street blasting it out is still as amazing today as it was then and impressive new material in keeping with the times and more new messages for the world.
My congratulations to them on their number one album and huge thanks for helping us through our teenage years. Carving out our lives through music and making amazing friends for life. We never felt so good as when we were done up in our two tone jeans and monkey boots skankin all our cares away and looking the coolest kids around.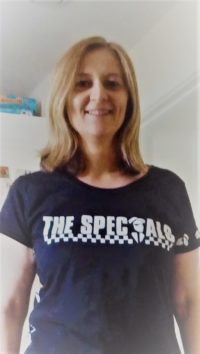 I assumed I would have been married to Terry Hall by now and we would have put the world to rights together but it wasn't to be. I can't imagine who we would have listened to if they hadn't been around. The kids today will never have the magical experience that we did and I for one am truly grateful for what their music did for me and still does today! To all of The Specials, always remember what you did for kids like us. We had a lot to deal with back then and you were just what we needed! Love always.
All images © Shelley Hinchliffe