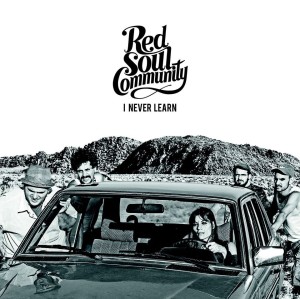 The Spanish Rocksteady and Early Reggae sensation Red Soul Community are going to drop their third album "I Never Learn" on May 17th 2013 (Grover Records, CD and LP).
Expectations for this release are higher than high. With their elegant retro styles featuring the smooth trademark vocals of Isa Garcia, the band from Granada have become one of the bigger names in the global offbeat community. The band's organist Carlos Dingo has also been producing heavily on his own lately, bass player Labase Martínez organizes festivals  and is a well-booked DJ in his own respect.
Red Soul Community have worked with international favourites such as Nicolas Leonard (of The Moon Invaders and The Caroloregians) and Chris Murray in the past. It will be interesting to see what the band have coming up this time around.
Their second album "What Are You Doing?" was voted "Album Of The Year 2010" at our former blog joescholes.com against strong competition by the likes of The Slackers, Reel Big Fish, the Hotknives and many many more.
Can RSC do it again? We will see at the end of this year. You find a list of album releases from 2013 at REGGAE STEADY SKA. To stay informed on REGGAE STEADY SKA's Album Of The Year competition and more, I recommend to sign up for our monthly newsletter.

A high quality video of the title tune "I Never Learn" has already started making waves around the Web. You can pre-order "I Never Learn" at moskito shop. Red Soul Community will also be touring massively this summer and autumn around Europe.
Red Soul Community discography: 
What Are You Doing? (2010) (Grover) view at Amazon
Pump Reggae (2008) (Liquidator) view at Amazon