Cecil Bustamente Campbell (24 May 1938 – 8 September 2016), known professionally as Prince Buster, was a Jamaican singer-songwriter and producer.
Not only did he run one of the most successful sound systems in Jamaica, his tunes were also a huge influence on the 2Tone generation who formed in the UK in the late 1970s.
His songs like "Enjoy Yourself", "Madness" and "Al Capone" were covered or transformed by The Specials, Madness and many more.
After the singer's death in 2016, Jerry Dammers, founder of The Specials, wrote an article commemorating the late Prince Buster, which you can read here.
In 2019, The Specials released an answer song to Prince Buster's "The Ten Commandments", now as "10 Commandments", with Saffiyah Khan on vocals.
Prince Buster released countless singles and albums. Here is a small selection of records that are available on vinyl today.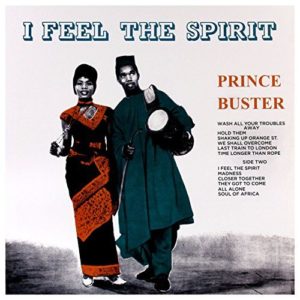 "1963's I Feel the Spirit is renowned today as the first ska album ever released outside of Jamaica, as well as standing as an excellent introduction into the fiery soul of Buster's earliest work." (allmusic.com) (the sleeve is clickable)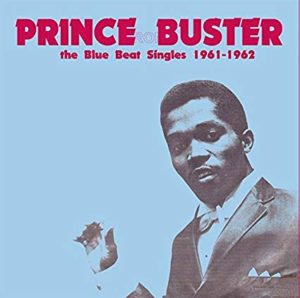 Collected here are 16 of these classic cuts, some of the finest ska songs ever released and the blueprint for a sound that would take the UK by storm. Including "My Sound That Goes Around", "They Got To Come" and "Longer Than Rope" (Reissue by Dynamite!) (the sleeve is clickable)
From 1976 with hits like "Sister Big Stuff", "South Of The Border" and "Sata a Masa Gana." (the sleeve is clickable).