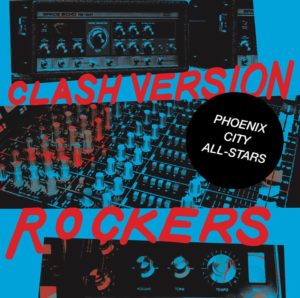 Sean Flowerdew is a busy man. In January, he released Pama International Meets Manasseh, putting the band's amazing Trojan Sessions to the Dub. This week he's organizing the 2018 edition of the London International Ska Festival—a fest he founded 30 years ago—all while putting the final touches on the upcoming release from Phoenix City All Stars. The band's previous releases—2 Tone Gone Ska, Skatisfaction and Searching for the Young Ska Rebels—made many Top Ten lists when they were released, and Clash in Dub, debuting at the Festival, will undoubtable do the same. When I interviewed him online, I asked for some photos we could use with the piece. "The band is just me, with a collective of players I bring in for each album," Sean says. "So no band photos as such."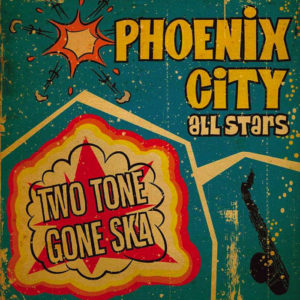 RSS: The songs on your first three albums felt less like covers and more like long-lost originals from some forgotten Studio One filing cabinet. Musically, how did you achieve that authentic 60s sound and, technically, how did you capture it?
Sean: That's very kind of you to say so. That was exactly the aim! Blurring historical music lines. To achieve it, I simply embraced the techniques that would have been used back in Studio One and found the right players for the job. Players and engineers that understand the music. All recording in one room was a great place to start.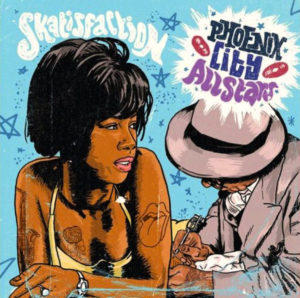 What's been the reaction from the bands you've covered? Anyone tell you they think your version was better than their original?
I haven't heard from The Stones or Dexys, but the 2 Tone album was really well received. Chrissy Boy from Madness played our version of The Prince in a Madness rehearsal and said they all dug it. Neol Davies from the Selecter liked the version we did of his Selecter instrumental. Jerry Dammers has been heard DJing our version of Stereotype. I guess you can't get a bigger compliment than that.
Talk about your new project. The Clash was an obvious and excellent choice, but I was surprised to learn that you're reimagining the songs in dub style. Was it the songs themselves that inspired this direction or was it the chance to work in that creative style?
The Clash have been on my list for a long time. I love dub and have worked on a few dub projects with my band Pama International. Having made three ska albums [2 Tone Gone Ska, Skatisfaction and Searching for the Young Ska Rebels] I thought it'd be good to do something different, rather than just churning out the same idea. And, for me, The Clash songs lend themselves much better to a heavy 70s rockers/dub vibe.
Who was involved on this album, where was it recorded and what was the process like?
The recording process has been very direct. Again, I've tried to capture how songs would have been recorded in that period of Jamaican music and use the right players. Bullit [drummer with Pama International, and has worked with Max Romeo, Lee Perry, Junior Murvin, Horace Andy, Waling Souls and others] was a perfect fit. The end result I'd like to be is more sound system based so I've pulled in some of the best MCs London has to offer to guest on it. First to record is Champian of Tighten Up Crew/Jamdown Rockers.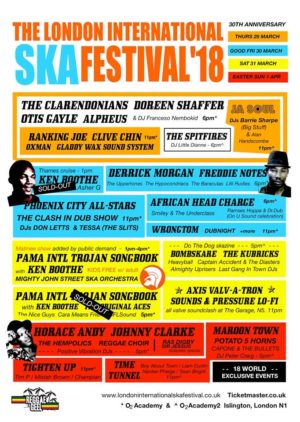 You're premiering the new album at the 30th London International Ska Festival – what can fans expect at the show?
The live spectacle is something we're still working on. As I said, the idea is to make it more sound system based then live band, but we will be mixing the two elements. As well as working more on the lighting and visuals then we ever have done before. I'm really excited about it. It's more creative than anything I've done before and moves away from the traditional band set up idea.