Still catching up from the summer break, it seems that July was quite a slow month when it came to album releases. Other months may bring 10 to 15, in July 2015 only four longplayers reached us. But then again, we may have missed some. Please let us know in the comments.
Like with the videos, we changed the focus with our recurring album posts from finding the "Album Of The Month" to giving you an overview on all the good stuff that's out there. Plus, we also feature new compilations of old tunes.
You can still vote your favourite further down.
The July 2015 albums come from Western Standard Time (USA), The Rukumbines (Spain), Bunny Striker Lee (Jamaica), Phoenix City Retaliators (Netherlands).
---
[one_half]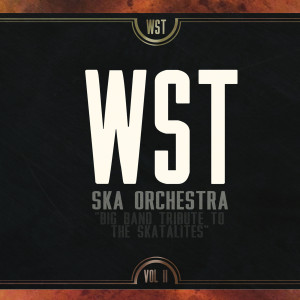 Western Standard Time – Vol II
WST Ska Orchestra: The American big band tribute to the ska originators The Skatalites is back, entering the second phase of this amazing project. Again, an all star line-up including members of Hepcat, The Aggrolites, The Slackers and many more comes together to celebrate ska music. This has "quality" written all over.
released: 1 July 2015
country: USA
style: original ska
label: self, bandcamp
[/one_half]
[one_half_last]
[/one_half_last]
---
[one_half]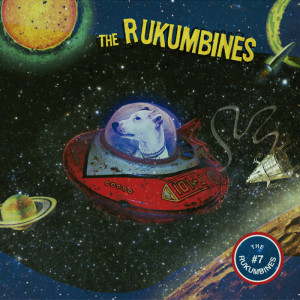 The Rukumbines – #7
The Rukumbines are one of the numerous bands from Spain who are masters in playing original ska music: with sweet sax solos, steady styles and an old-school sound. Ironically, this retro affair is only available digitally via bandcamp. Let's hope for a future release on vinyl.
released: 7 July 2015
country: Spain
style: original ska
label: self, bandcamp
audio/buy
[/one_half]
[one_half_last]
[/one_half_last]
---
[one_half]
"Next Cut!" is a great addition to the otherwise well-documented back catalogue of Bunny Striker Lee. Next to never-heard outtakes and alternate mixes are some unreleased tunes that shouldn't be missed.
released: 10 July 2015
country: Jamaica
style: reggae
label: Pressure Sounds
audio/buy
[/one_half]
[one_half_last]
[/one_half_last]
---
[one_half]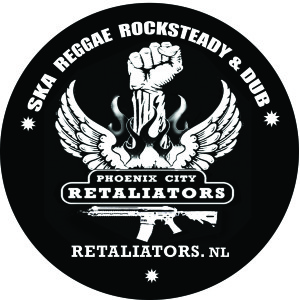 Phoenix City Retaliators – same
Taking influences from early Jamaican music, The Phoenix City Retaliators from Rotterdam in the Netherlands boast a hot mix of reggae, funk and ska with a strong horn section and a drive hard to resist. After playing loads of shows since their start in 2012, the band managed to preserve their live energy on the self-titled debut album.
released: 11 July 2015
country: Netherlands
style: original ska
label: self
audio/buy
[/one_half]
[one_half_last]
[/one_half_last]
---
[one_third]
[button size=large style=less_round color=yellow align=center url=https://reggae-steady-ska.com/vote-the-album-of-the-month]VOTE NOW![/button]
[/one_third]
[one_third_last]
[/one_third_last]
---
If you haven't already, register to vote, follow the link to the poll and vote. Login is easy, via Facebook, Twitter or Email, community functions are being added.
Note: We made it obligatory to log in to take part in our polls to make sure that it's "one person, one vote".
Which releases do we call albums?
All …
– have a ska, rocksteady, early reggae sound or feel.
– can be listened to on the Net (at least in parts), via bandcamp, amazon, itunes etc.
– are an album, at least 20 minutes long.
– have been released for the first time that month.
– consist of predominantly new material.
Share
For any shout-outs after voting, you are welcome to use the comment section. We are thankful if you share this post with your friends.
Deadline for voting your favourite is Wednesday, 9 September 2015, 20:00 (Central European Time).