There are more ska bands in more countries releasing more new tunes than ever before. To keep up with this glorious abundance, smart ska fans subscribe to Do The Dog Skazine, the quarterly publication that lists new releases, tour announcements and other gotta-know info on ska bands from around the globe and across the style spectrum. For 30 years—yes, 30 years—writer/editor/publisher/mailroom guy Kevin Flowerdew has kept the scene informed and, many would agree, thriving, helping new bands get noticed and existing bands stay connected to their fans. That incredible history is chronicled in Memoirs of a Ska Librarian: The History of Rude Skazine by the man who would know that history the best. More than just a re-listing of releases, it covers the ska world as seen through the eyes of a fan, musician, promoter and, as the title says, ska librarian. We asked Kevin to tell us more about the publication.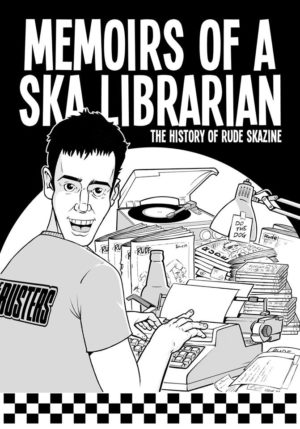 Kevin: The publication consists of five zines. The first zine is my personal ska story, so to speak. I talk about when I first discovered 2 tone in 1979, what attracted me to the genre, how it shaped my view of the world, and my favourite 2 tone bands and releases. It also explores how I first got involved in the UK ska scene through my brother Sean's first band, The Loafers. How they went from playing at our school to playing major London venues and appearing on national TV. It looks at how after The Loafers split my brother formed Special Beat with John Bradbury and talks about their adventures in the USA and Japan. And it describes how my Rude Skazine first got started, who it was influenced by and how it developed and expanded between 1989 and 1996. Lastly, it covers the adventures of my band, The Bakesys, how we got started, who our main influences were and how we went from playing local shows to playing a national tour of Germany.
The other four zines each cover a two-year period of Rude Skazine publications between 1989 and 1996. The format of these four zines is similar to the layout of Do The Dog Skazine, covering the main ska news and reviews I did during those years. Across the four issues I cover 150 ska bands from 18 different countries from that era.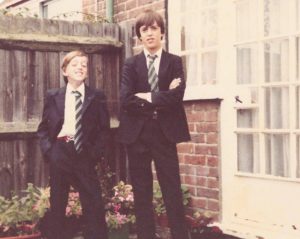 Explain how the publication also plays an archivist role, preserving history and the actual artifacts.
Although Do The Dog Skazine is a glossy zine with a big distribution of 500 copies per issue, Rude Skazine was a much smaller DIY photocopied affair. There were only 50 copies made of most of the issues of Rude, so not many people have ever actually read them. I wanted to make what I had documented about those years available for more people to discover and explore. While lots of stuff has been written about the 60s ska scene, the 2 tone scene and the mid- and late-90s scene, not much has been written about the late 80s and early 90s so I wanted to rectify that and give more recognition to some of the unsung bands from that era.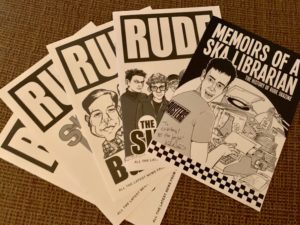 When I reached out to do this interview, I suggested we publish an excerpt to give people an idea of what the publication is like, but you said you didn't want it to be read that way, that people need to get it in their hands. Talk a bit more about this old-school way of thinking and why it's important to you.
Basically I am a ska collector. But my ska "collection" is more than just CD's, vinyl records and cassettes. It also includes pin badges, patches, t-shirts, stickers, postcards, flyers, posters, magazines and zines. The Rude Skazines and Do The Dog Skazines I have published over the last 30 years are an important part of that collection. One of the main reasons I publish the zines is so that they become a treasured part of other people's ska collections across the globe, too. It is all about having a physical product for me, something that I can hold in my hands, store away with all my other ska treasures and dig out to enjoy again at a future date. I think current teenagers are being robbed of the joy of having a music collection, a book collection, a DVD collection, etc by this endless drive by big business to steer them toward only downloading or streaming these things online. I am fighting back against this trend. When I do the Do The Dog Music merch table at gigs, I often get younger ska fans look at my Do The Dog Skazines on the table and then tell me how cool the zine is and ask where they can view it online. When I tell them that they can't view it online, after looking puzzled for a few seconds, they then usually buy a zine subscription. And then re-subscribe when that first subscription expires. I am rebuilding the idea of ska collections, one subscription at a time.
Fan, promoter, musician, record label owner, zine writer, author—I can't think of anyone who has played more diverse roles in the scene. What is it about ska and the ska community that has kept you so motivated for so many years?
I love the fact that since the late 1980s the international ska scene has existed continuously on an underground DIY level. Obviously there have been some bands who have risen above this level and broken into the mainstream, but the underground ska scene keeps going regardless of whether there is any mainstream interest in it or not. I really like that. I like the fact that ska bands, record labels, DJ's and promoters work together to help the scene grow, rather than competing against each other. I like the fact that the international ska community feels like a family. I have made many great friends through this community over the last 3 decades and continue to make more all the time. I like the fact that ever since the late 1980s every few months I have always discovered new and exciting ska bands that keep me interested in the genre. Oh, and I like the diversity of styles across the ska genre. From skinhead reggae, rocksteady, trad ska and ska/jazz to 2 tone, 3rd wave ska, punk/ska and skacore, the genre keeps reinventing itself in new and exciting directions.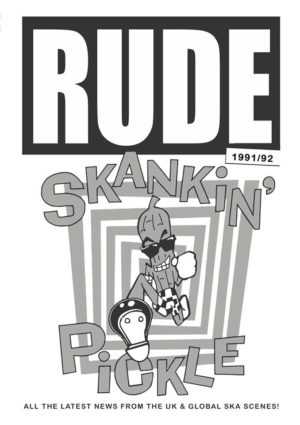 Casual fans and outsiders keep hoping for "the Next Wave" to hit and it's undeniable that ska is having yet another moment in the spotlight. Why do you think people are once again paying attention to ska, both older songs and new stuff?
I think a number of things have contributed to this. The fact that The Specials, The Selecter, Madness, Rhoda Dakar from The Bodysnatchers, The English Beat and The Beat (until the recent death of Ranking Roger) have all been gigging across the globe to big audiences have both brought old 2 tone fans back to the scene and also inspired a whole new generation of fans. All these 2 tone bands have also been releasing excellent new music which also helps to generate new interest in ska as well as re-igniting the interest of old ska fans. The success of newer bands like The Interrupters, The Skints, Razika, Buster Shuffle, Oreskaband and The Spitfires have helped to make ska look fresh and vibrant and not just like a retro genre. A number of the bigger 90s ska bands like The Mighty Mighty Bosstones, The Planet Smashers, Reel Big Fish, Sublime With Rome and The Aggrolites have returned with excellent new releases. And of course, this year marks the 40th anniversary of 2 Tone Records & the 50th anniversary of Trojan Records, so that too has generated lots of interest in those labels and all their classic tracks and artists. All of these factors have helped.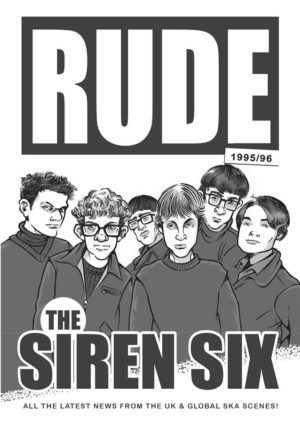 As an author, I'm always interested in other writers' process. Morning writer, late night writer, little bits every day or big bursts every couple weeks, headphones on or no music? Tell us how you went about writing the publication.
Any and all of those writing methods you mention have been employed really. I don't have a set process for writing. I just do it whenever an idea pops into my head. I have been publishing skazines non-stop for three decades so I am pretty used to writing constantly. Whenever I receive a new ska record or some new ska news, I write about it straight away. And keep doing that until I have enough stuff written to fill up the next issue of the zine. So when it came to writing Memoirs Of A Ska Librarian I just did the same thing. The only difference was I was writing about the past instead of the present.
Hardest question: Your dream show line up (opening band, middle band, headliner) for any and all ska bands, current or long gone. And what's the venue?
That's easy! It would definitely be three of my favourite bands, whose records I was obsessed with, but I never got to see perform live. The Siren Six as opening band, The Honeyshop Screamers as middle band and The Dead 60s as headliner. In a tiny, sweaty, packed out venue of course. All the best ska gigs happen in tiny, sweaty, packed out venues.
HEAR THE MUSIC
To coincide with the publication of Memoirs Of A Ska Librarian, Kevin trawled through Youtube searching for old and rare videos by the bands he was writing about from the late 80s and early 90s ska scene to create this Youtube playlist which features 50 of those bands.
And here's his Spotify playlist that features 100 of the bands that appear in the publication.
BUY THE PUBLICATION
Order your copy of Memoirs Of A Ska Librarian here.