by Marc Wasserman
[dropcap]M[/dropcap]adness became an obsession during my final year of high school in 1983. I was experiencing my own painful rise and fall each day, and I remember being struck by the surreal looking album cover I spied in an import record bin earlier that year. Were these the Nutty Boys I loved? I bought the album anyway.
Two years into my parents' messy separation, it was clear their fractured relationship could not be repaired. I stood by as they angrily debated selling our family home as part of their pending divorce. Though the shouting and recriminations faded once my father left, the ensuing silence and an impending sale of our home left me feeling very alone. I was also enduring the relentless efforts of a school bully. Once a friend, he had declared war on me solely, because I think he and his friends sensed my vulnerability.  Like a pack of wolves they smelled blood and attacked. Needless to say, the stress and pressure began to take its toll.
Instead of drugs or alcohol, I escaped completely and totally into music. I lived and breathed it as I haunted local record stores in the small University town where I lived in. I spent what little money I had on records, pins and t-shirts. I had been given the first Madness album "One Step Beyond" as a present and then gone straight out and bought them all – "Absolutely", "7" and the newly released "The Rise & Fall". I spent many nights that year in my room tethered by headphones to my small stereo absorbing and living inside the lyrics and melodies emanating from the grooves of the black vinyl stamped with "Stiff Records" spinning on my turntable.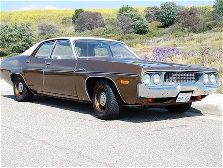 The sounds of Madness soothed my soul. The lyrics to the title song seemed to be about my life, as Suggs surveys his childhood home: "Being here again, I can recall/Forgotten moments, the rise and fall." While "Tomorrow's (Just Another Day) perfectly captured my confused, teen aged state of mind: "Listened long, tried to take it in/All these facts leave me in the swim/It's down and down there is no up/I think that I've run out of luck"
When my Grandfather passed away days before my high school graduation, he left me his car. It was an ugly, Olive green, 1972 Plymouth Satellite. But it had a rudimentary tape deck, and it changed my fortunes. Suddenly I was mobile and the tape deck turned the car into a rolling version of my bedroom stereo. With 2-Tone music pumping, I could now drive to a box office to buy tickets to see bands at clubs that dotted the coastline near my home. Perhaps things were looking up? My devotion to Madness was rewarded when I skipped school one day to buy tickets to see them perform. I was lucky enough to get the last few on sale. The surreal feelings that engulfed me as I held the tickets in my hand were indescribable – I was Charlie Bucket from Willy Wonka & The Chocolate Factory – I had a golden ticket!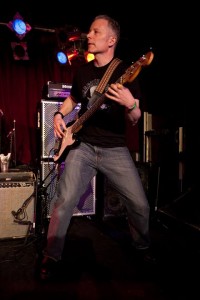 Madness had embarked on a coast-to-coast American tour that summer and they had a song climbing up the charts in the U.S. "Our House" was quintessential Madness. It was an upbeat pop classic with a jaunty piano line that anchored lyrics about the chaos and beauty of family life. It became my song. As Madness was singing to me that summer — about growing up, crime, introspection, reflection, politics, paranoia and insanity — I hardly noticed the end of my adolescence and the start of my adult life.
Seeing Madness live for the first time at a small seaside club on a hot, August night in 1983 remains one of the touchstones of my life. There I was, a babyfaced 18 year old decked out in my 2-Tone finest, with a beer in my hand, like a character from the "House Of Fun". I knew every song the band played that night and shouted along euphorically during "Our House." A week away from leaving my childhood home for good, the counterpoint melody of the song took on a bittersweet meaning "Something tells you that you've got to get away from it …" It was the sharp stab of reality that marked the end of my innocence. Off I went.
[alert type="blue"]
This post is part of the Madness Album Series at REGGAE STEADY SKA. To celebrate the arrival of Madness' tenth studio album "Oui Oui, Si Si, Ja Ja, Da Da", we asked Madness lovers from around the world for their personal tales on Madness and their albums. For an overview on all the texts from this series, please go here.  "Madness Presents The Rise & Fall", the band's fourth album, was released in 1982 and featured the global hit-single "Our House".
[/alert]