by Gustavo Visón
[dropcap]W[/dropcap]hat can I say about Madness? So many things. Comparing to my parents' generation, to whom The Beatles were the foundational band. I always said that Madness are my Beatles, regarding the importance they have always had for me.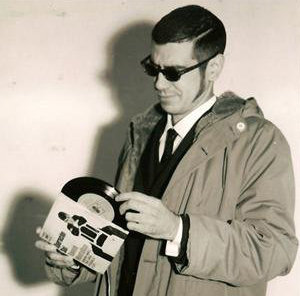 They were the first two-tone band I could get to hear. In Argentina we have had a de facto government and as the war with England came upon us most English records had been forbidden and it wasn't until the end of the war and the return of the democracy, that most of Madness records were pressed in our country (except 7 and "keep moving"), I never got to know why they didn't press other two tone bands albums in Argentina but this is why madness were the first i could listen to and we could also watch their videos on the TV.
I was still a child, pre-teen, and it was really difficult to get records from abroad at that time and when a few showed up, the prices were more than elevated, so all that my friends and I could do was to get bootleg cassettes, "keep moving" wasn`t the exception.
Shortly after, at 12, I got into playing music as guitarist in the first ska band I take part, under the 2 tone influence called "Los Oxidados". 
At 14, I finally managed to get the vinyl and got a laser printed shirt of the album cover, I wore that shirt everywhere I went to. For some reason, this album got all my attention deeply; I found it to be so refined, so pop. Nowadays I think it's the album in which soul is more present; mixed with the finest English pop.
"Prospects" has always been my favorite song in the album and one of my all-time madness favorite. I remember the video for "Michael Caine", with its nostalgic melody, in which was well understood Barson was distancing from the band. "The Sun and The Rain" or "One better day" is another favorite; I felt a Latin influence on it, a kind of bolero with pop details on it; "Brand new beat", another one.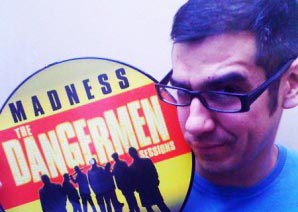 At the time when I didn`t have the album info, I listened to "Victoria Gardens" and imagined that Ranking Roger and Dave Wakeling sang on it, so it was really comforting when I found out they did; from then on I started getting General Public´s albums too. "Keep Moving" is one of my favorite british pop albums ever. I always rediscover it, along with "7", but it's a really difficult task for a Madness fan to choose one song, because there's no bad songs if we talk about Madness.
It's so great that they`re back together and still making that awesome and personal trade mark music. Up to this day I think that all the Jamaican music I hear I owe it to Madness; about that, time and the music`s roads gave me the opportunity that Dave Barker recorded a song of my current band "The Crabs Corporation" but I will never forget that the first time I heard Barker`s famous phrase, it was from Chas Smash`s mouth: This is the Heavy Heavy Monster Sound!.
[alert type="blue"]This post is part of the Madness Album Series at REGGAE STEADY SKA. To celebrate the arrival of Madness' tenth studio album "Oui Oui, Si Si, Ja Ja, Da Da", we asked Madness lovers from around the world for their personal tales on Madness and their albums. For an overview on all the texts from this series, please go here.  "Keep Moving", the band's fifth album, was released in 1984.
[/alert]