by Bosky
[dropcap]E[/dropcap]mbarrassment was the second single I ever bought (the first was Blondie's version of 'The tide is high') when I was eleven years old.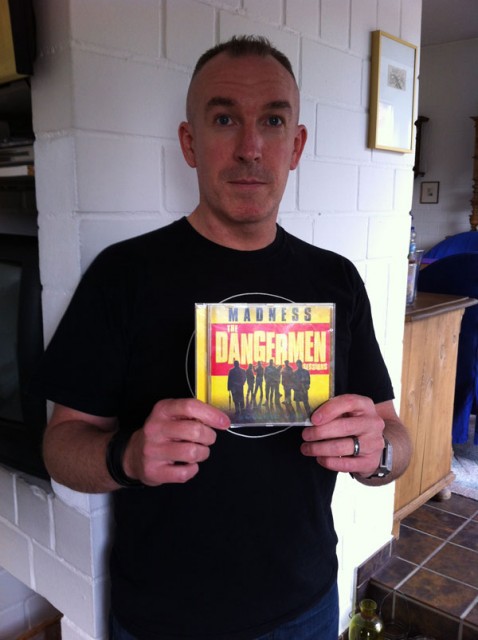 I'd recently gotten into playing keyboards, was discovering new synth sounds but I'd never heard what I later found out to be a Hammond organ used with a piano sound before. Along with the deadpan but melodic vocal lines, driving rhythms and unusual chord progressions I was hooked on Madness for life.
25 years later the Dangermen Sessions (Vol1) was released. What made this record so special to me was that by then, I could relate to the influences of the magnificent seven. Having now played in few ska bands myself, I'd heard the tunes of Prince Buster and Diana Ross and the Supremes played by DJs at after show parties and I'd supported Lord Tanamo and Desmond. I thought it was a brave move by Madness to release a labour of love rather than a contrived commercial album.
They managed to capture the spirit of the original songs whilst injecting that unmistakeable Madness sound.
My favourite tracks are I Chase The Devil AKA Ironshirt & You Keep Me Hanging On.
[alert type="blue"]This post is part of the Madness Album Series at REGGAE STEADY SKA. To celebrate the arrival of Madness' tenth studio album "Oui Oui, Si Si, Ja Ja, Da Da", we asked Madness lovers from around the world for their personal tales on Madness and their albums. For an overview on all the texts from this series, please go here.  Album No. 8, "The Dangermen Sessions (Vol.1)", was released in 2005.
[/alert]