Back in October of '95, I got a copy of The Pietasters' Oolooloo stuck in the CD player of my car, the same 11 tracks playing over and over every time I drove. It popped out in December when I hit a snowbank. I picked it up, wiped off the slush, and put it back in, crankin' the stereo until the windows shook. It was—and it remains—that kind of album. And for those who like their ska with a healthy mix of horns, humor and beer, The Pietasters are that kind of band.
I caught up with Steve Jackson, lead singer and last of the founding members, before a show at the Iron Works in Buffalo, New York. The Abruptors (an outstanding band and subject of a future RSS interview) were wrapping up, so we retreated to the quiet confines of a frigid keg storeroom to talk.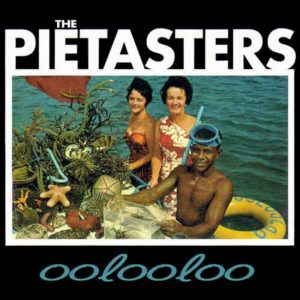 RSS: You never know who you're going to see at a Pietasters show, and that includes the people in the band. I just met your new guitar player at the merch table, and that's not Jeremy Roberts I saw with the trombone. So who are tonight's Pietasters?
Steve: So the ones you know are Rob [Steward], the drummer, who's been around forever, Alan [Makranczy], the saxophone player … Jeremy, our trombone player—he's still active and would be here tonight but he had a bicycle accident about a week ago and his left arm is all banged up, so James from Hub City Stompers is filling in on trombone tonight. Joe Ross has been playing guitar with us since mid 2000s, filling in for when Toby [Hansen] was unavailable. You start having kids and families, those kind of responsibilities … so Joe will be playing guitar with us tonight. Toby recently moved to California, about a week or two ago, and started a new job out there, so hopefully that will bode well for West Coast shows. We'll have a guitar player already in place and save on one plane ticket! Then Dan [Schneider] is the keyboard player that's been playing with us for maybe five or six years. We've known him for a million years and that's the most important job. Resume builders, good chemistry, and knowing the people that we play with. Yeah. There you go. And then Eric [Raecke – tenor sax] and Carlos [Linares – trumpet] play with us. Like, last weekend when we were in West Virginia and Carlos, who was our original trumpet player, was playing with us. It's nice to have like 15 people in the dugout.
You started off as a house party band in the Washington, DC, area back in 1990. What was it about DC at that time period when you were growing up?
It was a real magical time in DC, and we were lucky enough to be getting our start and being informed by all these different scenes and people in bands. There was this punk rock club in the middle of this really dangerous neighborhood and they'd have these matinee hardcore shows there. I don't know how to explain it.
Yeah, I used to hang out at Poseurs with the other skanksters.
Oh yeah! It was in Georgetown, by Smash [a cool record store]. And there was The Bayou, of course. None of that is there now. Well, the area where Poseurs was is still there but the Bayou has all been redeveloped, and it's gone. Yeah, and it used to be Chocolate City, baby!
One of our first shows outside of DC was in New York in 1990 and we went and stayed with these skinheads in the Lower East Side. The whole block was barricaded off and there were cops on either end of the street, but there were squatters in these anyway. Now they're probably $15 million apartments. Anyways, we're just old guys telling stories about the good old days!
There was an article last week on ThillList talking about a major U.S. ska resurgence in the air …
There's always something in the air. Sometimes you're in a legal state and sometimes you're not in a legal state … For us, we were on the tail end of 2 Tone and right at the beginning of the third wave, but we weren't aware of what was going on at the time, and then five years into it you have this name because Hepcat's playing and The Slackers and The Pietasters and Voodoo Glow Skulls, and all these other bands. And then everyone got popular and then everybody hated ska, and then there was swing, and then there was garage, and then punk rock came back around again.
We were still playing then, and it kind of felt like, "It's not necessarily over, but that wave has passed." Then all of a sudden, we're playing in the early 2000s and the rooms are full and there's a whole new generation of people, it's like, "Wow this is pretty cool!" Then there are bands like Askultura from Miami, and The Snails from Philadelphia, and some really good young bands that I see. Askultura has this whole school bus that they drive around in and they're cooking baloney sandwiches on a grill out back it's like, "I remember when we were eating like that—those were awesome!" We used to buy a loaf of bread and a thing of baloney and each band member would get to choose a fruit or vegetable each day and that was the rotation. But it was cool man, that's years of going around in circles and it's nice to see that there's still an enthusiasm.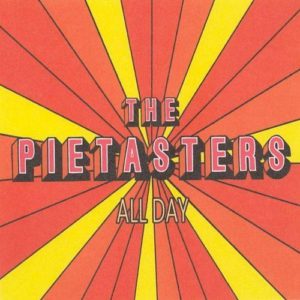 It's hard to believe that it's been ten years since All Day was released. And new Pietasters music on the horizon?
We got a ton of songs that we don't know what to do with them in this landscape of records. Do you put out a single every month and then an album at the end, do you put out a video every two months? Then you think, how do people consume music? We used to like to put together an album with songs, and put them in a certain order and obviously nobody does that anymore, nobody listens to it that way anymore. There's a little bit of discussion within the band; do you dump it all at once or do you put it out month by month, digital downloads, you press vinyl? It's not the old days of we're gonna put it on a CD and we might do a record and maybe a cassette…
You're just a few years away from your 30th anniversary as frontman for one of the most exciting bands in business. After hundreds and hundreds of high-energy shows, what keeps you going?
It's fun. It's fun to get up and sing songs and dance around with your friends. We played a great show at the Hard Rock (Cafe in Pittsburgh) last night with Keystone Vibe and INCO FidO. Great bands. We saw people we haven't seen in years. They drove from Cleveland, and Cincinnati, and Columbus, and I don't know, man. I'm still very enthusiastic and naïve and excited about seeing friends and drinking beers and stuff like that. That's why I do it. I can't speak for the rest of the guys in the band but it's just really fun to have a good time. There's still music and fun in The Pietasters' future!