It will be hard to find a more passionate and out-spoken person in the worldwide ska scene than Chuck Wren. Unfortunately, we haven't met in person yet, but I think I learnt a lot through the interview below and you will, too. Some surprises are in here, including the fact that Chuck has 18 years of piano training behind him, and how making anti-cyclical business decisions helped Jump Up Records stay on top of the game for many years now. But please read yourself. His passion shines through in every line.
RSS: Jump Up Records has been going since 1993. "Jamaican Music Made The Old Fashioned Way": What's the driving force behind it?
Chuck Wren: From day one it's been all about promoting new ska music. Getting new bands heard, helping older bands with comeback albums, working with Jamaican legends on brand new material. The music we love will only continue if there are new musicians keeping it alive, and those bands will only continue with the support of fans worldwide. Far too often I see "fans" post that they only buy original 45s and go to DJ events….these same people ignore the bands who actually play the music live. In my opinion they are not really supporting the scene.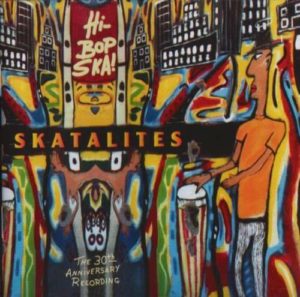 You started in 1993. That means in 2018 it's your 25th anniversary. Are any celebrations or special activities to be expected?
Yes, of course! We have several big shows planned in Chicago including the debut performance of TWO LEGENDS & A SON, an all star trio with Charlie Organaire, Lester Sterling, and Sultan Ali Son of Prince Buster. For Record Store Day we are re-issuing the 90's classic from THE SKATALTTES on vinyl, "HI-BOP SKA" was a treasure that has been forgotten by many new ska fans simply because it didn't exist on vinyl. We have a brand new 7″ with Derrick Morgan, Dennis Alcapone, Charlie Organaire that we partnered with Happy As A  Lark (Anthony from The Drastics) plus we have a very cool "DRINK THE SKA" vinyl collection collaboration with Ska Brewing. We are hosting a Dance Craze screening pre-party at SuperNova  Ska Festival as well. Many more things to come for sure!
From Third Wave to Calypso, you release music from different styles. What should an artist have if they want to be released by Jump Up Records?
That's a bit of a tricky question. I have actually never signed an artist based on any set criteria. It's got to be an organic process. Sometimes I am the one initiating the push for a future record, but quite often I am working with a band in some manner at the same time they are asking if Jump Up would be interested. I go out and see as much live ska as possible, and if it clicks onstage you can bet I will be talking to you.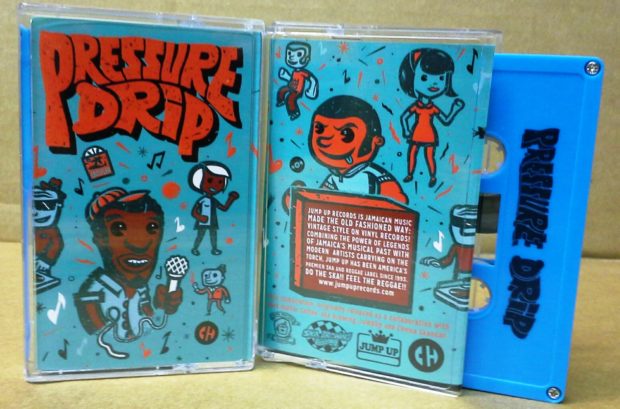 What is the Jump Up Records Tape Club? How did you get the idea for it? I wouldn't expect that there are a lot of people who still have tape players in their homes or cars.
We've been running a subscription club in some manner for nearly 20 years. It started out with CDs, branched into LPs and 7″ vinyl, and last year since we had been seeing lots of interest in cassette tapes – we decided to launch a tape of the month club too. We have participated in Cassette Store Day three years in a row. Our first year we released our Pressure Drip tape (collaboration with Dark Matter Coffee) and were pleasantly surprised to have moved all 200 units. The following CSD we released 6 tapes including a reissue of a lost 80's ska from Chicago, RUDE GUEST, and the debut album from REGGAE WORKERS OF THE WORLD. Last year for CSD we released 12 tapes including reissues from THE TOASTERS, THE SLACKERS, and MEPHISKAPHELES plus a wonderful collection of Ukulele ska/reggae from CeAnne. Tapes can be a great tool to promote new music. Everything is digital now, it's not special. Having a tape to promote makes you different from the rest! It's really a fantastic nostalgia format that doesn't cost much to make, and ask all my bands – they sell at shows, often better than CDs.
With more than ten releases only in 2017, Jump Up Records is one of the most productive ska labels worldwide. At a time when more and more bands release records on their own and other labels have shorter release lists, how do you make it all work?
We actually released ten LPs seven 7″ singles, 19 tapes and 2 CDs in 2017 – and a new coffee bag…but who's counting? I think we make it work because we are passionate about everything we release, and that shows in how we describe our records and also how we market/sell them. To get people who try new music today you need to make things exciting, it's all about constant contact and reminding the consumer that new bands is what got them into ska in the first place. What's a bit frustrating to see today is people who just spend all their money buying the same records that they had on CD back in the 90s…..now on vinyl. You're not supporting the music if you are just buying the same albums all over again. The past five years have been a challenge as vinyl has become super saturated with reissues, and every important band is hitting the 20 or 25th anniversary mark now. New music is taking a back seat once again to 90's nostalgia reissues. Personally, I would much rather see some of these bands record a new album and promote that, but managers are actually advising against that opting to fully milk the nostalgia cow for all it's worth.
With the chance to stream music legally,  the way many people (especially young people) listen to music has changed recently. Is that a concern to you? What's your attitude to streaming, as a label owner and a music lover?
Everything changes. But we just do what we do best, and we feel fans will continue to support us. It is an old fashioned business model, but it obviously works. Years ago when everyone said digital was going to be the only way people listened to music, we called the opposite. At the time I ran a music distributor and we went all vinyl back in 2006, we knew that a wave of vinyl nostalgia was coming back. While everyone else put all their energy on digital downloads, we chose NOT to deal with digital at all leaving that control 100% to the bands. We didn't know exactly how digital was going to change, but we knew it wasn't going to be for the benefit of musicians in the future. We weren't surprised that streaming took over and that bands and artists were getting just fractions of pennies for their efforts. Stay the same, that's been our focus. If you really like ska music, and you like to hold records and tapes in your hand, then you will find us.
You are a label and a mailorder business. Where are your customers from?
We ship worldwide. We have customers all around the world due to our low shipping rates. We ship as much overseas on some weeks than within the USA. Depends on the release really. We do so many foreign bands it is not surprising we do so much overseas business. Also, we keep our prices low as new music needs to stay affordable. Vinyl doesn't need to cost so much, it's a myth.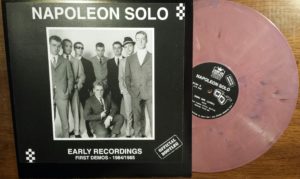 Which to you are the most exciting acts out there these days?
Right now we are excited to be working with Napoleon Solo on their brand new album, THE FUSS from Washington DC and BOSS RIOT from Texas are bands to watch. But I would recommend checking out our Soundcloud page or taking part in our next sale to try out some new acts!
You also DJ, do radio shows and are in involved in local shows, if my info is correct. Did/do you make music, too?
Yes, I have been on the radio in Chicago since 1989. My ska show has been somewhere on the dial for 28 years. I have DJ'd the last Thursday of the month at Delilah's since 1994. We host and organize as many live shows as possible too. I do not make music, but my 18 years studying piano and music theory has given me a good ear, which I feel has helped me work with the right musicians and producers over the years.
How do you see the state of the ska community today? There have been a lot of changes (labels and regional scenes growing and fading away), but with some constants.
Everything changes, which is why we are a constant in the sea of change! Fans are fickle. From talking to other passionate ska fans and promoters overseas, it sounds like many older ska fans are now opting to listen to soul music. "Northern" soul is trendy now. It's weird to see, 20 years ago we released a record by The Inciters manly because they were friends and a the time there was little to no interest from record labels to release a soul band. Now everyone and their mother releases soul records. Don't get me wrong, I don't have any problems with soul music…but we never listened to it, it's not our thing. It's not our passion, thus why would we jump on that bandwagon? We love working with bands, sometimes we surprise people how involved and interested we are in their band!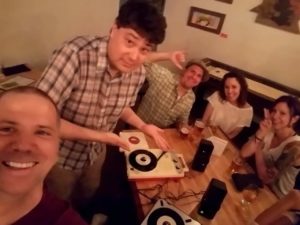 What are the next plans for Jump Up Records?
To stay the same. Stay passionate. Stay true. People will see our authenticity and support us. I really believe this.
Have a look at all that Jump Up Records have to offer at jumpuprecords.com or follow the label on Facebook  or Twitter.
What are your favourite releases by Jump Up Records? Let us know in the comments.