In our new series HOT MIC we talk to podcasters and internet radio guys about their shows.
---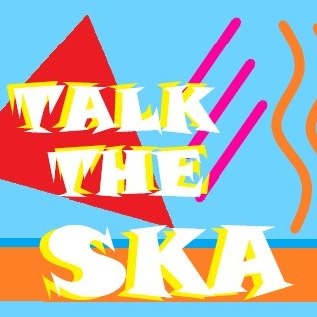 Your name …
Mattie Eaton
Name of the show …
Talk The Ska
How can we listen to it? …
Episodes are available via Soundcloud, Apple Podcast, Google Play, and many other podcast apps.
Country, language …
United Stateas, I speak English, though I play songs in a wide variety of languages.
Since when, how many shows? ….
First episode was on September 2, 2017. Just released our 100th episode!
Which musical styles do you play? …
Anything related to ska from mento to post-ska.
Do you play new / old /both …
A good mix of both
What formats do you use (vinyl, mp3, cd, streams)? …
Primarily mp3s and CDs. Recently cassettes have been added to the mix. Would like to do vinyl, but am untrained and screw up the timing far to often.
How do you get your records? …
BUY THEM!
What formats do you prefer for the show? …
There's some talking, there's a lot of music. Nothing fancy.
How to reach you? Email? …
You can find me on Instagram and Facebook by searching Talk The Ska. Or email me at talktheska@gmail.com
How do you promote your records? …
Poorly
If you like, post a short info text about the show ….
My goal is simply to showcase ska from all over the world, new and old. 40 countries down, 50ish to go!
5 all-time favourite albums
The N.Y. Citizens – On The Move
Skankin' Pickle – Sing Along With Skankin' Pickle
The Slackers – Peculiar
The Pietasters – Willis
The Eclectics – Idle Worship
5 all-time favourite tunes
Tokyo Ska Paradise Ska Orchestra featuring Fumio Ito – Pride of Lions
Hepcat – Earthquake and Fire
The Pietasters – Without You
Stubborn All-Stars – Friend
Madness – My Girl
What's your no-1 challenge concerning the show?
Finding the time to put out a new episode each week. Especially when releases are frequent, not that I'm complaining.
Other ska-related activities?
I also do nostalgic reviews of lesser known band's releases almost every day of the week. Those can be found on our Instagram and I'm terrible at promoting them!