In our series HOT MIC we talk to podcasters and internet radio guys about their shows.
---
Your name … Alan Cann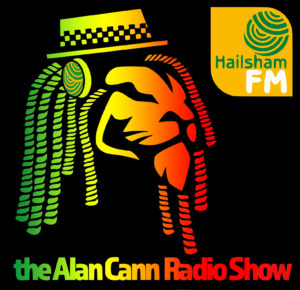 Name of the show…
The Alan Cann Radio Show
How can we listen to it? … Available on 95.9 Hailsham FM (community radio with a 6km local reach) internet: listen live on www.hailshamfm.uk> and on the Tunein and Radio player apps or ask your smart speaker to 'play hailsham fm'
Country, language, since when, how many shows? …Show is broadcast in English, from the south coast of England, and has been running, once a week, for approx 4 years
Which musical styles do you play? … I play most types of Reggae, Ska, Bluebeat, Lovers Rock, Dub, Bluebeat, Skapunk etc
Do you play new / old /both … Both old and Brand new
What formats do you use (vinyl, mp3, cd, streams)? … I have a vast collection of MP3s which is growing all the time. Sometimes I buy new music (if I feel the artist needs supporting) and sometimes it is sent to me!
How to reach you? Email? … alancannradioshow@btinternet.com
If you like, post a short info text about the show …. Always looking for new and pre-released music
5 all-time favourite albums
Tighten Up vol 2
Palm Trees & 80 degrees : The Dualers
Exodus : Bob Marley
Studio One Ska : Various
Trojan Boxset Skinhead
5 all-time favourite tunes
Nice up the dance : Michigan & Smiley
Ire Feelings (skanga) : Rupie Edwards
You're wondering now : The Skatonics
One Step Beyond : Madness
Rainbow Country : Bob Marley
(my top fives are constantly changing though)
What's your no-1 challenge concerning the show? The No 1 challenge for my show is getting it heard by more people via the internet!