In our series HOT MIC we talk to podcasters and internet radio guys about their shows.
---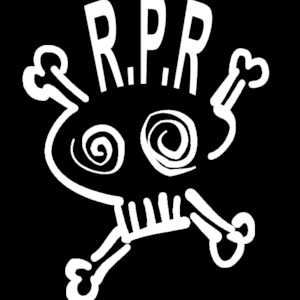 Your name … Jose Luis Chacìn aka "Caplìs"
Name of the show… RADIO PIRATA
How can we listen to it? Our radio show is broadcasted in Venezuela, nationwide every saturday and sunday , through the radio station LA MEGA but also you can listen it via internet http://www.lamegaestacion.com, and also every tuesday we put this on http://www.radiopirata.ml
Country, language, Venezuela, spanish
Since when, how many shows? Since 1992, a lot of shows!!, more than 1300
Which musical styles do you play? …basically is a radio show specialized on SKA, Rocksteady and Reggae, but every now and then we play different styles like Punk Rock, or Dancehall, cumbia Reggae or modern acts of Reggae, things like SEEED, Electronic Dub etc etc
Do you play new / old /both? …yes, we play everything
What formats do you use (vinyl, mp3, cd, streams)? We mostly use cds, but in recent years we have to play vinyl, mp3, cds, spotify, casetes, dat, minidisc…
How do you get your records? Amazon, Jump Up records, Badasonic, or buying directly in stores when we have the chance to be on tour with our band… (Liquidator records in Madrid, Amoeba en LA, Fnac in France, Saturn in Germany…and also in the Ska festivals in Europe or anywhere..
What formats do you prefer for the show? CD
How to reach you? caplis007@yahoo.com
How do you promote your records? Through internet and of course in our tours
If you like, post a short info text about the show 23min of Ska is a weekly ska, ska/punk, rocksteady playing the best is modern ska every Thursday in small 23min chunks. The Ska After Party is a weekly show interviewing ska bands about how they got into ska and asking them the stories behind their songs.
5 all-time favourite albums
The Specials 1
Madness – One step beyond
The Beat 1
The Clash – London calling
Bob Marley & the Wailers – Survival
5 all-time favourite tunes
Specials – Rudy a message to you
Specials – Ghost Town
The Beat – I confess
The Clash – The Guns of Brixton
Bob Marley & the Wailers – Zimbabwe
What's your no-1 challenge concerning the show? Nowadays the most difficult is to find fresh stuff from Venezuelan Ska and Reggae bands
Other ska-related activities? I play the bass in the Venezuelan Ska band Desorden Publico