by Joachim Uerschels
[dropcap]H[/dropcap]ave you ever organised a concert or a festival? Me, never! It was clear to me from the start of my Ska days that that was nothing for me. Negotiating, promoting and risking money were three things that scared the s*** out of didn't appeal to me. And it is still the same. But what's cool about the current situation: With Freedom Sounds I have the chance to get an inside glimpse at the organisation of a festival for the first time, without being in charge. I like that much better.
This is how it started
Some time last year I got to know a guy who called himself Peteonthebeat at the brilliant Ska forum Ska-talk.org. He turned out to be a really engaged member of that forum who lived in Cologne, like me. He wrote for Rocking Steady magazine and had the idea to get more Ska bands to Cologne. And I was about to start this website. So we thought it was a good idea to meet in person and chat about ways to support each other. What was funny was that he passed my office with his bicycle twice every day anyway, on his way to and from work.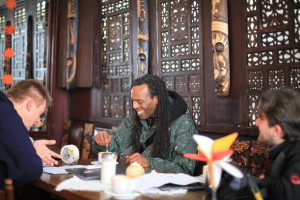 The Freedom Sounds newsletter, which is mentioned further down, is a project that resulted out of our talks. I'm also thankful for his major contributions to REGGAE STEADY SKA. When it comes to the festival, I help out with some media contacts, and Pete with his relentless ways even got me to stick some posters at the local stores and hand out flyers. To be honest, I have never even done that for my own musical projects.
So, I hope this interview doesn't come off as pure self-promotion. To me the interesting story behind it is how connecting with good people and just starting can make things happen. You should try, too. Maybe it can also help if you are thinking about how to organise a festival.
RSS: Pete, when and how did you get the idea to start a Ska & Reggae festival in Cologne?
Pete: It grew more than it happened. I have been a fan of music, and particularly Ska and Reggae for some 30 years now. Too many times I was at gigs with bands really playing their heart out, but only a handful of people have turned up. Together with a few friendsI was thinking about what could be done to support and connect the scene.
Our first initiative was to start a monthly newsletter, which we christened "Freedoms Sounds". You can register for it here.
The idea is to collect information on interesting Ska-, Reggae- or Soul-related events and motivate people to attend them. We try to run competitions, so every month you can win a few tickets for two or three gigs. The feedback we got was really positive, the number of readers is constantly rising, so that gave us confidence to take another step.
There haven't been too many Ska and Reggae gigs in Cologne in recent years, and definitely no festival catering for my offbeat tastes. I think the last really good festival in Cologne must have been at the Popkomm in 1999, I think. It featured Stubborn Allstars, The Slackers and Rude Rich & The High Notes. The latter two I actually heard there for the first time. A brilliant night!
Together with a few friends, I thought about what we could do to get back an event like that for Cologne. We talked to a few promoters, but in the end they were too wary of maybe losing money. "You can't make money with Ska" is a sentence that stuck in my head.
That may be true, but we were interested in the music, not the money, so we began to think about ways of making it happen. Through writing for Rockingsteady magazine and REGGAE STEADY SKA, I have had the chance to meet and get to know many great artists, so we got in touch with a few bands, asked around at venues, calculated the costs and gradually saw the light.
RSS: Okay, then you had the idea. But you never organised a Ska event before. You must have made a plan on how to make it happen. What was this plan?
Pete: Not really a plan. It was more an idea, which become an ambition, some people might say, an obsession.
RSS: So, it's a labour of love?
Pete: Definitely. Though not in a UB40 kind of sense.
RSS: How did you decide on the bands? Let's go through them step by step.
Pete: The line-up is the result of a complex mix of suggestions, recommendations and personal favourites. One idea behind 'Freedom Sounds' is to go beyond musical borders. From the beginning we have been looking for bands that do not simply cater for one genre and never leave that path. We definitely wanted to combine and balance Ska and Reggae at the festival, so we are really glad about having artists like Dr. Ring Ding or Sebastian Sturm that cross that bridge easily. Some Goldmaster Allstars tunes sound like long-lost classics by the Skatalites, yet they have just been awarded the award for "Best British Reggae Band". They have played and recorded with many veterans from the Ska and Rocksteady era, but also with Winston Francis, Michael Prophet or Tony Rebel.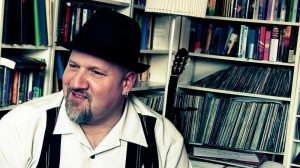 All of the bands share a few common features: They are original, they are in it for the music and they have put a lot of trust in us by taking the risk to play at a new festival which is organised by a group of absolute beginners. Masons Arms, for example, are as enthusiastic about the festival as we are and a great bunch of guys. The same goes for Jamaika Jupp and Joe Scholes, who are living legends (thanks!), at least in the Cologne area, as you very well know.
Cartoon Violence will drive here all the way from Wales because they really want to play live and make new fans and friends. If they are lucky, they will cover their expenses and sell a few copies of their – really strong – new album.
We are truly thankful for all this commitment and hope we can pay it all back by organising an event that will be fun for everyone involved.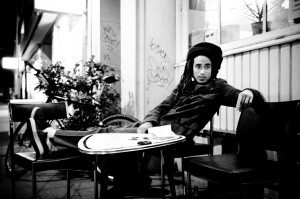 RSS: What did you do to make the festival more than just a few bands playing one after the other?
Pete: Lots. There will be a competition at the fest with really attractive fan packages that the bands have contributed.
We are supporting two charities that will present their work at the festival, Help Jamaica! and Entwicklungshilfe Westafrika. They represent another meaning of the name "Freedom Sounds", the importance of music form Jamaica in promoting freedom and liberating people from poverty and oppression.
Accessibility is another important issue. The restrooms in Gebäude 9 are on the first and second floors. As a consequence, a mobile toilet will be installed in front of the building for people who cannot climb the stairs. In addition, there will be helpers to assist anybody with a disability.
There will be food and merch stalls. And we have invited a few renowned Djs for a rousing aftershow party. There are a few more surprises that I'm not going to reveal though.
RSS: Although you have never organised one before, you have attended quite a few festivals: Are there things you want to do differently than others or are there things you want to do similar?
Pete: Most festivals I have attended in recent years have been great events, organised by people who have put a lot of effort, time and money into them.
A festival is about music, so a good sound is a priority really. But as I just said, it is really important to us that everybody, audience, artists and helpers feels comfortable and has a good time.
RSS: Can you already say what you have learned by organising the Freedom Sounds Festival?
Pete: Lots. You learn who you can trust and rely on. Some friendships have become even closer in the process. I have got to know a lot of interesting characters and made new friends along the way. Stamina, so not giving up easily. When you look for support, you sometimes need to knock on many doors, but suddenly one door opens and everything pays off. I had always been useless at haggling, but when your budget is really tight, you learn how to negotiate.
RSS: What tips would you give people who think about organising a festival?
Pete: To borrow a bit of Jimmy Cliff wisdom, You can get there if you really want. But do your sums, even if you are in it for the music.
RSS: Visitors from outside Cologne might want to know: What's a good way to find an accomodation?
Pete: There`s a range of affordable hotels in walking distance. You could try: Ibis Budget, Burns Fair and More Hotel, or the youth hostel in Köln-Deutz
RSS: What is your greatest fear for the festival?
Pete: What if nobody turns up? – At least that was what I was thinking when we had started the presale and nobody had bought a ticket in the first three days. Thankfully people started ordering tickets after that, so now it's more little things that might go wrong, but I am beyond being afraid now. That is also a result of some of my more confident friends who have always told me everything would turn out fine. Maybe I have been brainwashed, but I really believe that now.
RSS: And what are you looking forward to most?
Pete: Difficult. There will be this moment when we realise that everybody is enjoying themselves, we'll smile at each other and think that it was all worth it.
RSS: Let's talk again after the festival and see how it went. Thanks for the interview.