If you are looking to buy your next polo, cardigan, coat, jeans, boots or suit, then you today might be a good day to act. It's Black Friday, and every year more retailers and online shops seem to be on board.
From the thousands of offers out there, here are some that might be of interest to you. Please feel free to make additions in the comments, if you spotted something that might be a good fit.
Jump Up Records
Here's Chuck's offer: "Pick TWELVE vinyl LPs (or equivalent 7 inch bundles) plus a Chema Skandal designed WE DO THE SKA coozie and our new Christmas Skankers slipmat all for only $100 shipped in the USA!" (Click on the pic)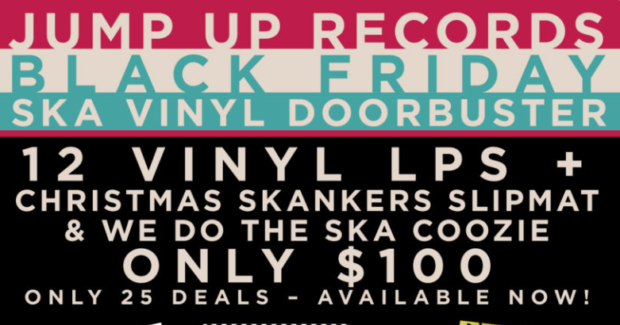 Modfather Clothing (London)
Up to 25% on the London store's great collection of different designers. Click on the pic.
Ben Sherman
(30%) on anything. Click on the pic.

Dr Martens
30% on some shoes and boots. Click on the pic.
Amazon
For anything else, like sneakers, turntables or records you can also check at Amazon, if you like.

But promise only to buy stuff that you would like to get anyway, okay?
Now, what else have you got?
---
Full disclosure: As an Amazon Associate I earn from qualifying purchases.