Kevin Flowerdew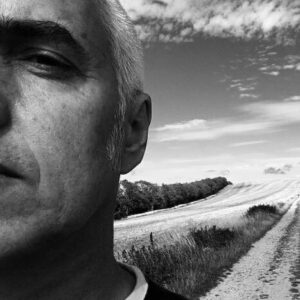 of Do The Dog magazine
My Top 5 albums for 2020:
1. The Co-Operators & Friends – Beating The Doldrums (Waggle Dance Records)
One of the UK's finest talents but best kept secrets, The Co-Operators, have followed up their superb debut album with an even more impressive second LP. This new disc is a thoroughly captivating slow burning delight throughout & stretches across 10 wonderfully crafted soulful & uplifting protest songs. Rocksteady, roots reggae & authentic ska are all explored here in fine style & there are stunning vocal contributions from Beanie, Joe Yorke, Perkie, Lintang, Kitma & Elio AM.
2. The Spitfires – Life Worth Living (Acid Jazz Records)
2 tone, power pop, reggae & soul collide in truly spectacular fashion on this brilliant 4th album by The Spitfires. 2 years ago this Watford crew set the bar very high with their superb "Year Zero" LP, but "Life Worth Living" soars above that mark with an incredible 10 song masterpiece of beautifully crafted gems. Inspiring & uplifting stuff indeed that shines particularly brightly on the anti-establishment anthems "Tear This Place Right Down" & "Kings & Queens".
3. Bad Operation – Self Titled (Community Records & Bad Time Records)
One of the most exciting new bands to emerge on the US scene in recent times are the awesome Bad Operation from New Orleans. The proof of the pudding for this statement is the band's brand new & incredibly good self-titled album. The disc delivers 10 highly infectious & energising slices of anti-establishment 3rd wave ska, 2 tone & reggae that are not to be missed!
4. Peg & The Rejected – Instrumental (International City Records)
One of the most criminally underrated bands on the US scene are the awesome long Beach, California based combo Peg & The Rejected. They recently further enhanced their brilliance with a superb new album titled "Instrumental". Doing exactly what it says on the tin, this release delivers instrumental reworkings of tracks from Peg & The Rejected's previous "4th Wave" & "2nd Set" releases. Super cool new wave injected 2 tone goodness is very much the order of the day here.
5. The Intercepteurs – You Are Hear (Pink Shed Records)
Very much an essential listen is the wonderful new long player by Wiltshire based 7 piece ensemble The Intercepteurs. This 10 track gem bristles throughout with super catchy & super quirky 2 tone goodness. But it is not just the catchiness & quirkiness that impresses here, it is also the classic kitchen sink drama feel of much of the lyrical content on offer. The Intercepteurs' storytelling vibe reminds me of the likes of Madness, The Kimks, Squeeze, The Honeyshop Screamers & Cartoon Violence & is not to be missed!
Info:
global ska librarian since 1989 with the world's longest running ska publication Do The Dog Skazine. I have also played keys in the UK 2 tone ska combo The Bakesys since 1990 & run the Do The Dog Music ska record label since 1996.