Daniel Flores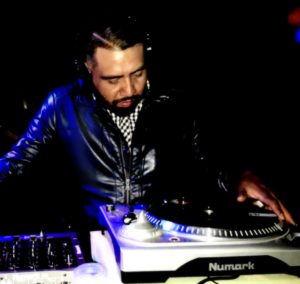 Shacka Ruthless of Rudy Hour podcast
About Daniel Flores
Let me introduce myself, I am Daniel Flores, better known as (Shacka Ruthless) from México City, México. In 2020, I will be in my 15th year supporting the national and global ska scenes, spreading the word as a blogger, podcaster & selector. I also collaborated in the 2toneroom blog & radio for over a decade, one of the most visited Spanish-speaking websites in Latin America. In addition I have been supporting other projects already established like Journal Ska & new projects like BIG SEVEN Collective as organizer.
The year 2019 started slowly, but with the launches by the middle of the year and the exorbitant amount of albums till the end of 2019, it became a great year of singles, eps & albums. To name my top 3 is a difficult decision, but I will give priority to the bands that had more original compositions in their respective productions. It's a pleasure to be here, let's start.
1. The KING LION – BLANK – Last Call Label – Japan
This album is recommended only for hard core SKA fans! Me and my colleagues haved talked about Japanese Ska and we have determined it's a world of its own. There were several important releases in the Japanese Ska & Reggae scene in 2019, but definitely the best album is "Blank". The King Lion band are from the small city of Akita in the north of Japan. Two world-renowned traditional Ska bands, The Ska Flames and The Determinations, also come from this region. With this release, The King Lion celebrate 20 years in the business, and 15 long years of waiting to delight us once again with new material. We knew they were working on something new in late 2018, but we never imagined that they would return in such an explosive way on there second production.
The album comes with 13 totally killer chunes, mostly instrumental. They also revive the Jamaican Ska classic killer "Invisible Ska" from The Checkmates. I totally recommend this.
Recommendations: "In the Green", "64 Ska", "Tribute to the master", "Cold sugar", "Black Magic Woman".
02. The Israelites – Restoration (self produced) U.S.A.
One of the bands that surprised us in early 2019 were The Israelites, a Christian Ska band originally formed in Los Angeles, California. In the late 2000s, the frontman moved to Portland Oregon. He and his fellows musicians decided to produce an album that took more than two years to make, inviting great guests like Lester Sterling as well as members of the renowned band Buddy Jay's Jamaican Jazz and other local musicians of the Portland ska & Reggae scene, mastered by Salomon Jabby. In 2020 The Israelites celebrate their 30th anniversary. This is the band's seventh album and its self-produced Authentic Ska & Rocksteady, melodies to delight. In addition they included two incredible rocksteady songs, "Eternal Love" & "People get Ready", fascinating instrumental ska chunes that transport you to the golden ska era .
Recommendations: "Rejoice", "Thief in the Night", "Coxsone Memorial", "Blood of Life".
03. The Busters – same – Ska Revolution Records -Germany
The Busters are one our favourite bands who include musical innovations in every album. This time, they give us a record for all tastes of Jamaican rhythms and some Ska punk. Add their great lyrics and you get 15 energetic songs you won't get tired of listening to.
The album has a great balance between the veterans who started The Busters and the new members who make a great combination. There's maybe a little bit more Ska Pop, but that does not take away the merit of being one of the best albums of the year. Some tunes of are Ska Revival without forgetting their faithful followers who have always supported each production. Correct me if i am wrong but this is there 19th album release. We are fortunate to have this very active band, always coming up with great ska music. Long live The Busters!!
Recommendations: "Melodies", "Real Gentleman", "Born to Be Fierce", "More Love".