Peter Clemm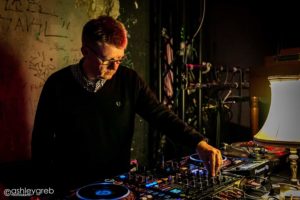 of Freedom Sounds Festival (Cologne, Germany)
1. The Skints — Swimming Lessons
This record has it all – reggae, ska, punk and hints of calypso. Sugarsweet ballads and in-your-face guitars. Clever, emotional lyrics with social and political attitude, but never preaching.
2. The Specials — Encore
I was really afraid before I listened to this: Too much anticipation, too many expectations, too much pressure. Despite all odds, the remaining three Specials have managed to produce an absolutely relevant, sometimes cutting, sometimes beautiful new album that is a worthy successor to their first three albums – and I'm including "In The Studio" here.
3. Inna de Yard — Inna De Yard
The second album of these reggae veterans is even better than the first edition. On this one, Winston McAnuff, Cedric Myton, Kiddus I and Ken Boothe are joined by Horace Andy, Judy Mowatt, Jah 9 and a few others. The accompanying movie "Inna De Yard — The Soul of Jamaica" is arguably one of the best reggae films ever.
Contenders:
4. Tommy Tornado and The Clerks – Back On Track
5. The Loving Paupers – Lines
6. Dreadzone presents Dubwiser – Volume One
7. The Beat feat. Ranking Roger – Public Confidential
8. The Bandulus – Love A Woman
9. Prince Fatty – In The Vipers Shadow
10. The Prizefighters – Fire Walk
11. Max Romeo – Words From The Brave
12. The Aggrolites – Reggae Now
13. Claude Fontaine – dto.
14. Los Apartamentos – Water Di Garden
15. The Soul Chance – dto.
16. Kapelle #3 – Siehste
17. Los Aggrotones – Right Now
18. The Last Poets / Prince Fatty – Understand What Dub Is
19. Eastern Standard Time – Time For Change
20. Melbourne Ska Orchestra – One Year of Ska (4 CDs)
21. The Void Union – Return of the Super Vape
22. Various – Red, Gold, Green & Blue
23. Vin Gordon – African Shores
Best Compilation 2019:
Prince Buster — Roll On Charles Street (Rock A Shack Records)
About Peter Clemm
Peter Clemm aka Pete On The Beat is one of the organizers of Freedom Sounds Festival (Cologne, Germany), writes skablog.de and a DJ in Montego Bar.