Mochammad Yasser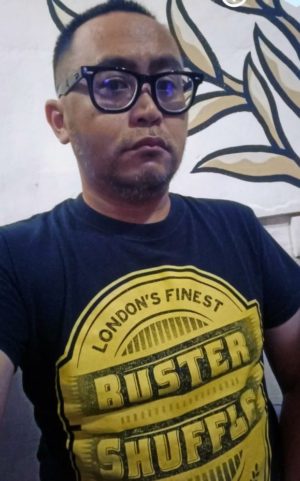 ska fan from Indonesia, very active on social media, well informed
1. The Aggrolites "Reggae Now": the Californian funky reggae boys' comeback with their signature sounds after hiatus.
2. Babylove & The Van Dangos "Golden Cage": smooth rocksteady and soulful vocals this side of Skandinavia. Ambitious album with all songs having their own videos.
3. The Specials "Encore": the legend returns! Right on time when the political climate of Britain turns into conservatism, this sounds right on place as well as celebrating the 40th anniversary of 2-Tone movement!
About Mochammad Yasser
I have been in love with ska since 25 years ago, I found the music has always been a force to unite people regardless of their race, sex or nationality. This list shows that the offbeat sounds are still being loved all over the world with old bands and new ones coming up.
Read Mochammad Yasser's ska story here: https://reggae-steady-ska.com/ska-story-episode-01-mochammad-yasser/
[/vc_column_text][/vc_column][/vc_row]