Marc Wasserman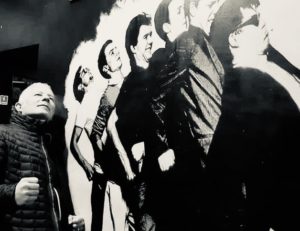 a.k.a. Marco On The Bass
1. The Specials – Encore: Call me old school. Call me a nostalgist. In any case, this was my album of the year. I was impressed by the band's willingness to embrace its past as well as experiment with its sound. Did it all work? Not fully, but I give them an A+ for finally getting it together and making their message and 2-Tone relevant again. There are no rocks at rockaway beach….
2. The Last Poets – Understand What Dub Is: Brighton production whiz Prince Fatty reimagines the Poets album "Understand What Black Is" as a dub reggae album with an uncompromising commentary on everything to America under Trump to race and identity. This is what reggae music in the 21st century can and should sound like. A must listen.
3. Death Of Guitar Pop – In Over Our Heads: My favorite ska guilty pleasure of 2019. The U.K. duo of Silky and Top Kat cook up an entertaining mix of 2-Tone, Trojan reggae, Blur power pop and a heaping dose of Madness to tell stories about their hopes, dreams and the darker side of fame. The single "Ska Is The Bullocks" which was one of my favorite songs of 2019.
4. Los Aggrotones – Right Now: These Argentines continue to push the boundaries of ska and reggae in imaginative ways with their use of synths and electronic sounds that nod to the past but also look to future. Their track "In The Rain" featuring Derrick Harriott is a favorite.
5. Catbite – Catbite : The Philadelphia-based Catbite deliver an incredibly catchy collection of Elvis Costello inspired rock meets the dirty reggae sound of The Aggrolites. Hooks galore to keep your ears entertained!
About Marc
Musician with: Rude Boy George, Bigger Thomas and Heavensbee author of upcoming book "Ska Boom: An Oral History About the Birth of American Ska & Reggae".