Paul Stripe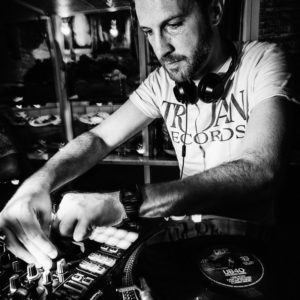 organiser of Hong Kong International Reggae Ska Festival
1. King Zepha's – Northern Sound
Sam Thornton's brilliant take on contemporary Britain features songwriting of the highest order, brilliant lyrics and a sense of humour that has been one of our most played albums of the year.
2. The Dualers – Palm Trees and 50 Degrees
One of the hardest working Ska bands in the world released a bombastic set of tunes showcasing their great songwriting and a real depth and range of Reggae Ska styles, we couldn't find a more complete album this year.
3. Prince Fatty – In The Viper's Shadow
The prolific Prince Fatty continues to release some of the best produced Reggae in the world and the offerings on this slab featuring reworkings of classic Reggae with living legends is a love letter to the genre.
About Hong Kong International Reggae Ska Festival
Celebrating its 5th year this year with the biggest ever Reggae Ska Festival in Asia they brought the likes of The Ska Flames, Keith and Tex, Mighty Crown and Roddy Radiation to the city for the first time along with top bands from around the continent. Also running smaller Reggae events around the city they have been growing every year and are already working on a line up for 2020.