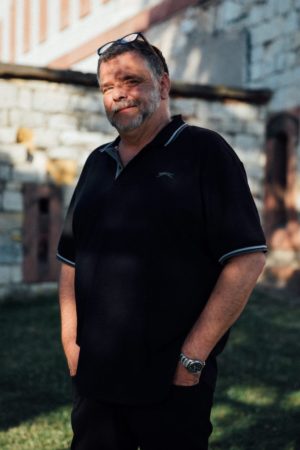 Hermann Junglas
of Reduit Ska Festivals (Mainz, Germany)
photo credit: Fauves Magazin
1. MASONS ARMS "Von Vorn"
The title "Von Vorn" ("Back from the start") is true,
The title doesn't come out of nowhere, because the band said goodbye to sound and line-up to come back from the ashes as a Phoenix, so to speak. Extremely powerful and powerful boss sound, which also comes across very well live. But what am I saying, it's one of my favourite bands anyway.
2. THE CLOCKMAKERS "Good News"
With multi-talented Melanie Decq as front woman a band can't really go wrong: the mix of soulful Rock Steady and one or the other ska track pleases and enchants equally. A harmonious and very balanced album and an urgent recommendation to see the band live!
3. EST "Time For Change"
Those who like to listen to a solid amount of jazz to reggae and ska will never be disappointed by the Washington heroes who have been around for a quarter of a century. With the reggae tune "Time For Change" the band immediately postulates a demand for law and justice and the much needed change in society. Jazzy skatunes follow relaxed rock steady and soulful numbers. Without exception, you can listen to this very well and (also here the hint) see well! Because live EST are always a recommendation.
About Hermann Junglas
Hermann Junglas, *1960, has been on the road for many years in the field of ska, and since 1999 he has been a regular booker at the Mainz-Kasteler Reduit, which has become known nationwide for its events. The annual highlight is the Riverside Stomp Festival.