Here are the results of the jury voting for "The Album Of The Year 2019" at Reggae Steady Ska.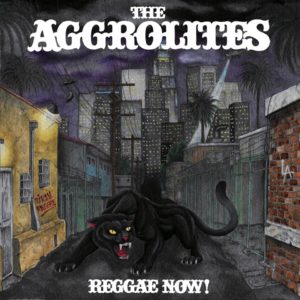 And the winner is "Reggae Now" by The Aggrolites.
It was really close between The Aggrolites and The Beat. And The Specials went in on no. 3.
We want to thank all the jurors for taking the time to do this. Please make sure to go to the jurors' pages that are linked under their names. Many have written really great texts accompanying their votes. Their job was just to vote their three favourites. But they did so much more. Thanks to Heather Augustyn, Charles Benoit, Derek Bowyer, Michal Antoni Budzik, Peter Clemm, Dario TS, Darren Drouin, Daniel Flores, Hermann Junglas, Peter Lacey, Jessica Lipsky, Magdalena Miszewska, Martin Pressling, Sergio Rallo, Tim Receveur, Steve Shafer, Paul Stripe, Georg von Ungern-Sternberg, James Volpe, Christopher Wardell, Marc Wasserman, Florian Weinknecht, Paul Willo, Mochammad Yasser.
This is how we counted the jurors' votes. Each no 1 received 3 points, no 2 received 2 points, no 3 received 1 point.
But what we at Reggae Steady Ska found most striking was how many of the 75 albums on the list appeared in at least one of the jurors' top 3s: there were close to 40. Which tells me, there are a whole lot of great albums out there. Thanks go out not only to the artists, but also to the record labels for providing us with such an amount of the music we love. Jump Up Records alone released 18 albums in the last year. More came from Liquidator Music, Brixton Records, Asian Man, Happy People Records, Magnetic Loft, Pork Pie, Grover, Stomp Records, Sunny Bastards. Please do support them!
And now to a wonderful 2020!
1 The Aggrolites – Reggae Now (Pirates Press) (19)
2 The Beat – Public Confidential (DMF Records) (18)
3 The Specials – Encore (Universal) (12)
4 King Zepha – Northern Sound (Happy People) (9)
5 Babylove & TVD – The Golden Cage (self) (7,5)
6 The Dualers – Palm Trees .. (Sunbeat Records) (7)
7 The Prizefighters – Firewalk (Jump Up Records) (6)
8 Gary Marshall – The Awakening (Sunny Bastards) (5)
….
A – Z | Click on name to see detailed voting.