… "Big Shot" by the Soul Radics.
Thanks to everyone who took part in the voting, John Brown's Body, The Bluebeaters, The Valkyrians, the Banana Peel Slippers, and everyone else who released cool music in April 2015.
Congratulations to the Soul Radics. Their album is the Reggae Steady Ska Album Of The Month April 2015.
[one_half]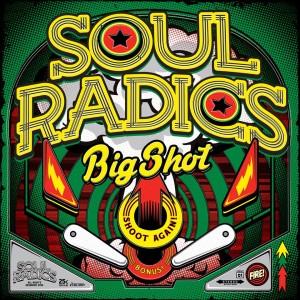 Soul Radics – Big Shot
released: 1 Apr 2015
country: USA
style: Original Ska, Rocksteady
label: Jump Up Records, Grover Records
audio/buy
[/one_half]
[one_half_last]
[/one_half_last]
---
Want to have a look at the complete list of nominees? Go to the original article.