Hi there,
you may have realized that we are not as active as we used to be on Reggae Steady Ska. And it's possible that it will remain that way, which is mainly due to the fact that other projects are keeping me (Joachim) busy and I haven't been able to dedicate the time and passion RSS needs and deserves. Charles (our main contributor), Gregor (responsible for tech and graphical work) and I have been in talks regularly about how to go on. There are few possible scenarios.
1
One is to find new people to go on with the mission:
Reggae Steady Ska's mission is to make a meaningful contribution to the global ska scene with entertaining, scene-building and well-researched content. RSS's goal is to find ways to improve ska's reputation in the music world.
We could get into more details here (what kind of ska, tradition vs. innovation), but let's not get carried away. If there are persons out there who can imagine committing to Reggae Steady Ska's mission, now would be a good time to step up. If you are a writer, web designer, or content creator and can connect to Reggae Steady Ska's content, let's talk.
2
Another possible option would be to let it sit at the current level and see what happens. That option describes the reality of 2021 quite well, but is not as exciting after more than 400 articles, interviews and news feeds in the last 10 years.
One project I am confident of keeping up, at least for the rest of 2022, are the ska pages "Easy Skanking" that I write for Riddim magazine. And I think it's realistic to publish English versions of "Easy Skanking" on RSS. These are 10 – 15 reviews every three months. Everything else would come on top, if it comes.
3
And option number 3 would be to stop work on Reggae Steady Ska completely and just keep it as a time-capsule, an on-line resource so people can still access the information.
—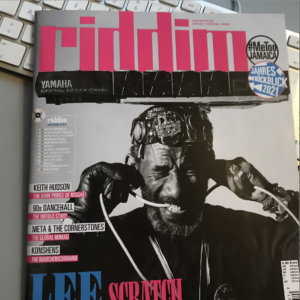 On another note: I will be writing for Riddim's "Easy Skanking" pages next week. There will be place for 10-15 reviews. If you want to let me know about a cool new release up for review, just write back. Here's a link to the English version of the last issue, featuring releases by The Specials, Western Standard Time Ska Orchestra, Death Of Guitar Pop, The Bakesys, Tommy Tornado & The Clerks, Easy Star Presents Jonquan And Associates, The Busters, Hakase-Sun and more.
It's this link: https://reggae-steady-ska.com/easy-skanking-reviews-december-2021
Thanks for your continued support of Reggae-Steady-Ska.com. I look forward to hearing from those of you interested in carrying on our mission. Here's to a year of great music!
Cheers, Joachim